Editor's Choice
J-50
Beautiful, powerful, and traditional acoustic sound

Rosewood fingerboard and mahogany neck has a silky feel

It looks timeless and is perfect for your collection
For Budget
G-00
American handcrafted, solid wood Gibson for an affordable price

Short scale neck is perfect for beginners

Has a nice, punchy, articulate sound
For Strummers
SJ-200 Studio Walnut
It has an amazingly balanced but meaty tone

Gorgeous and classic Super Jumbo design

Can cut through a busy mix with ease
In the market for a Gibson acoustic in 2023 but don't know where to start?
Gibson guitars need no introduction. If you found this article, you're looking for an acoustic guitar that is rugged, not overly bright, and looks great while playing.
Gibson is a favorite for guitarists for a reason.
I've used my 20+ years of guitar playing knowledge to study the best Gibson acoustic guitars for various playing styles and needs. However, the J-50 Original is the most outstanding choice for that vintage Gibson sound in terms of affordability, playability, construction, and appearance.
However, I understand that as guitarists, we all have unique requirements and tastes. As a result, I've included a beneficial buyer's guide to assist you in finding the best Gibson for you if you don't see the one you've been searching for on my list.
Let's get started!
The Best Gibson Acoustic Guitars in 2023 at a Glance
Editor's Choice
Looking for an acoustic guitar that will make you feel like a golden-era musician? Look no further than the Gibson J-50!
This timeless dreadnought sports a natural finish, rounded shoulders, and comfortable mahogany neck.
The tone is warm and rich, making it perfect for anyone who wants to invest in a timeless acoustic guitar. The J-50 delivers that stunning sound quality, and if it's in stock, don't hesitate to buy it today!
When purchasing a guitar for your collection, you usually aren't selecting Gibson for its modern features, bright treble, and frills. You're looking for a guitar that looks tough, has some low-end tonal heft, and has vintage appeal.
The J-50 is the Editor's Choice because it meets all of these criteria.
The J-50 is a Gibson acoustic-electric guitar with the timeless appearance and feel of the golden era of acoustic guitars. It features rounded shoulders, distinguishing a Gibson dreadnought from others, while the natural finish gives it an antiqued look.
This guitar has a powerful and traditional acoustic sound with a wide dynamic range. This is thanks to its solid Sitka spruce top and mahogany back and sides.
The 12″ radius, solid rosewood fingerboard, and mahogany neck are timeless wood combinations. It's an incredibly comfortable neck to play if you have slightly bigger hands, but it may feel uncomfortable for those with tiny hands.
This Gibson J-50 has an understated charm, robustness, exceptional sound, and contemporary features like the adjustable bridge.
All these things make this guitar a winner.
Pros
It has a timeless appearance and feel of the golden era of acoustic guitars

Classic Gibson round-shoulder dreadnought body style

Built with solid wood that has a powerful and classic sound

It's a timeless piece of art that you can enjoy for years to come
Cons
Most models don't come with any built-in electronics

Finding the right model that is in stock can be challenging
Best for Budget
The Gibson G-00 is the perfect acoustic guitar for budget-minded players who still want a quality instrument.
Featuring a solid Sitka spruce top and solid maple back and sides, this guitar delivers a broad dynamic range with an immediate and punchy tone.
Ideal for intimate settings, the G-00 is also great for players who want a more defined sound with less projection.
There isn't such a thing as a budget Gibson guitar model. Still, the G-00 is your guitar if you want an American handcrafted, solid wood Gibson for under $2000.
This small-bodied acoustic guitar is crafted from a solid Sitka spruce top and solid maple back and sides. This tonewood combination produces a guitar with a broad dynamic range and an immediate and punchy tone.
The short-scale neck makes fretting simple for intermediate and small-handed guitarists. The flatter neck radius makes this acoustic play feel more like an electric guitar and won't feel bulky in your hands.
This no-nonsense guitar design is ideal for players living in smaller apartments and more intimate settings. Guitar players that want a more defined sound with less projection from their instrument will also love this guitar.
Oh yeah, you can also purchase it as a left-handed acoustic guitar for all you southpaws out there!
Pros
Get an American handcrafted Gibson without breaking the bank

Solid wood construction, with an articulate and punchy sound

The neck is extremely comfortable, making it a fantastic option for beginner/intermediate players

Player Port gives you an immersive playing experience
Cons
Doesn't come with any built-in electronics

Some have reported the craftmanship isn't as high-quality as other guitars in this price range
Gibson's are a premium instrument that comes with a premium price. If you want to get your hands on a guitar that plays and sounds like these iconic acoustic instruments, then you should check out my Epiphone Acoustic Guitars Buyer Guide Here.
Want to discover more options for the best budget acoustic guitars?
Check out my Best Acoustic Guitar Roundups for the following price ranges:
Best for Fingerstyle
The Gibson 1942 Banner LG-2 is perfect for fingerstyle players who want those rich, mellow tones without the need for amplification.
Thanks to its lightweight body and slim neck profile, this guitar is easy to play and highly portable.
Whether you're playing at home or on the go, the LG-2 will deliver great tone and performance.
The 1942 Banner LG-2 produces a sound of an old-school vintage guitar. The solid mahogany back, sides, and solid spruce top create the rich and intimate tone.
The shorter scale and tonewood, combined with a narrow waist, give this acoustic guitar an astonishing clarity across all notes and strings.
With a light touch, the Gibson LG-2 projects well without the need for amplification. This makes it ideal for fingerstyle players who play in small settings such as coffeehouses and concert halls.
The bottom line is that this is a guitar meant to be played without a pick.
Pros
It has a rich and intimate sound

A beautiful instrument with its nitrocellulose and vintage sunburst finish

The tone is crisp, clear, and pure; perfect for fingerstyle

Vintage headstock with old-school Gibson logo
Cons
Hard to find in stock or on the used market

Very expensive and doesn't some with built-in electronics
Gibson offers acoustics that has a vintage, warm, and worn-in tone. Some fingerstyle players may want something that is a little more bright and modern. I've created a resource to help you decipher the best fingerstyle acoustic guitars if this is what you're looking for.
Best for Flatpicking and Strumming
The Gibson SJ-200 Studio Walnut is the perfect guitar for players who want a loud guitar that will fill a room.
The classic look of the SJ-200 is sure to turn heads wherever you play it, and if you need to cut through other loud instruments, this guitar will do it for you.
It isn't the most versatile guitar on this list, but if you need a loud, proud, and unapologetic guitar, then the Gibson SJ-200 is perfect for your collection.
The SJ-200 (Super Jumbo) is considered the "King of Flat-Tops" and is one of Gibson's most famous acoustic guitar designs.
This modern take on the model uses a solid Sitka spruce top and walnut back and sides that create a balanced but meaty tone that's a great fit for country, pop, rock, blues, and bluegrass.
This, however, is not the best acoustic guitar for a player with a light touch. This guitar requires effort, power, and swagger. This guitar shines in creating big, bold chords and digging in with your pick for classic lead lines.
It's a beautifully designed guitar with a timeless look that will turn heads wherever you play it.
Pros
Rolled-edged mahogany neck makes for a smooth playing experience

The best guitar for strumming and picking

Has a big, bold sound that will cut through a dense mix
Cons
It can be too loud for guitarists who live in small apartments or has family/roommates

If you are a smaller-framed player, the guitar will feel huge and uncomfortable in your arms
Best for Recording
The Gibson L-00 Standard is an excellent choice for your next recording session.
The thermally aged Sitka Spruce top produces a warm, rich, and worn int tone that and the pinched waist provides clean recordings with excellent articulation and note separation.
If you're looking for a guitar that will give you stellar recordings every time, look no further than the Gibson L-00 Standard.
Recording artists will find the L-00's warm vintage tone and present midrange charming and delightful.
The guitar's pinched waist allows for clean recordings with excellent articulation and note separation.
The solid Sitka spruce top allows guitarists to play dynamically with ease, seamlessly transitioning from loud to soft. The mahogany back and sides add to this guitar's warmth, durability, and sustain.
Despite its small size and understated design, the guitar can project a decent amount of low-end power, unlike other small-bodied guitars.
Suppose you're a recording artist looking for a comfortable, elegant, and vintage-inspired acoustic instrument. In that case, the L-00 Standard should be at the top of your list!
Pros
Comfortable, elegant, and an inspiring vintage tone

The present midrange is charming and delightful, especially for recording

Solid Sitka spruce allows for excellent playing dynamics and punch
Cons
The tone can blow out if strummed too hard

It has a specific sound that isn't for everyone
Best for Gigging
Looking for an acoustic-electric guitar that's perfect for gigging?
Look no further than the Gibson J-185 EC Modern Rosewood! This guitar is perfect for any player looking for that excellent Gibson tone, comfortability, and playability while playing live.
The J-185 EC Modern Rosewood acoustic-electric guitar is perfect for any player looking for excellent tone, comfortability, and playability.
The guitar has a 24.75″ scale length solid Mahogany neck and a 16″ radius solid rosewood fingerboard. This beautiful neck design allows you to play both cowboy chords and lead melodies easily. Making it an ideal instrument for lengthy performances.
The smaller 16″ body reduces boominess and hugs your body while projecting a forward midrange warmth.
Furthermore, when amplified through LR Baggs VTC electronics, the sound of the classic Sitka spruce top and rosewood back and sides maintain their rich tone. The Mini Rotomatic tuners from Grover keep the instrument in tune and assist with excellent intonation.
Pros
This is an excellent guitar for playing for extended periods

Great tone and playability

LR Baggs VTC electronics help your acoustic sound natural when you plug it into an amplifier
Cons
Some J-185 purists might not appreciate the Rosewood back and sides

Misses some of the vintage mojo of other Gibson acoustics
Best Premium Option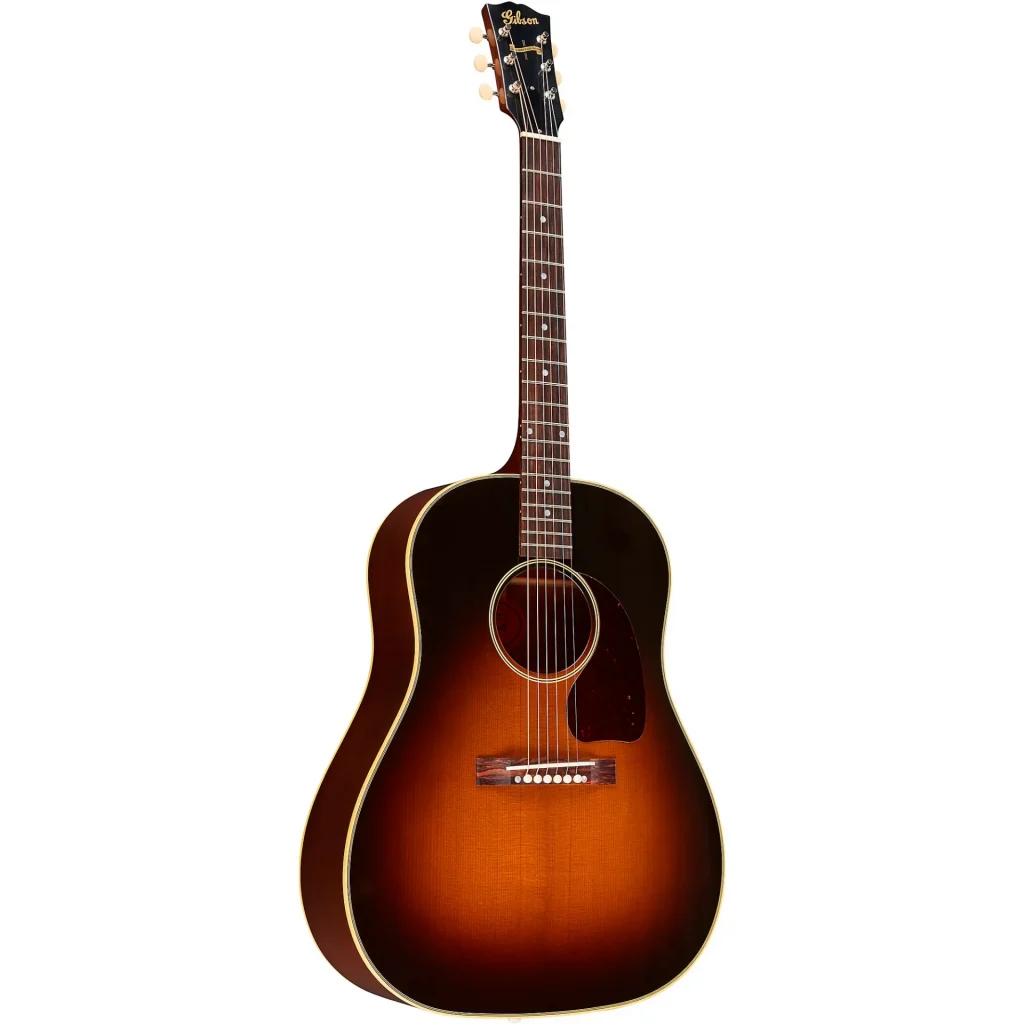 The 1942 Banner J-45 from Gibson is the perfect guitar for those who want a piece of the legendary company's timeless, vintage sound.
This guitar has a classic look with a vintage sunburst finish, and the aged Adirondack red spruce top and mahogany body and neck produce a big, warm sound without the muddiness.
Increasingly rare, grab one while you still can!
The Gibson J-45 is the most popular and one of the best acoustic guitars from Gibson. It's a reliable performance instrument that players in the folk, country, and bluegrass musical genres adore.
Suppose you want to fully utilize Gibson's timeless, vintage sound when performing live or recording your next hit. In that case, the 1942 Banner J-45 is the guitar for you.
This guitar has that understated classic look with a vintage sunburst finish that adds to its coolness factor. The Adirondack red spruce top and mahogany body and neck produce a big, warm sound that reaches out and hugs you. When you play this guitar, you hear the distinctive low-end girth of a Gibson guitar, yet without any muddiness.
Gibson torrefies this beautiful instrument's wood to make it sound like it was created in the 1940s. While the V profile mahogany neck and rosewood fingerboard is silky smooth with perfect action right out of the case.
The 1942 Banner J-45 is a piece of acoustic history that you won't want to put down.
Pros
You'll feel the rich history of Gibson the moment you pick it up

It's beautiful and timeless

This guitar has a big, warm, and inviting sound
Cons
The Banner series are custom and are getting increasingly rare to find

These guitars are expensive
Best Classic Body Style
The Gibson Southern Jumbo is the perfect addition to any guitarist's collection.
Its solid Sitka spruce top and mahogany back and sides make it durable and give it a great sound. It is responsive to different styles so that you can play any genre of music on it.
This guitar's mid-forward weight and gorgeous overtones will make anything you play sound unique and extraordinary.
The Gibson Southern Jumbo Original is a beautiful guitar with various tones. It's perfect for players who've played for years and want to own a piece of acoustic guitar history.
The Southern Jumbo has a very responsive sound and adapts to different styles effortlessly.
This guitar has a solid Sitka spruce top and mahogany back and sides. The mahogany ensures the durability of the guitar, so it will not be easily damaged with time. The mahogany also contributes to the sound of this great guitar. It has a mid-forward weight with gorgeous overtones that can be heard in every strum.
The Gibson Southern Jumbo has a comfortable slim taper mahogany neck. The Slim Taper neck is wider at the nut for effortless fretting of cowboy chords while being smooth to play higher up the neck. This design allows guitarists to milk as much as they can from their guitars.
The Southern Jumbo Orignal doesn't come cheap, but it's a guitar that will still look and sound good when your children's children play it!
Pros
This guitar has a very responsive sound, and it adapts to different styles effortlessly

You'll own a piece of acoustic guitar history

It has a great vintage tone and playability
Cons
Vintage reissues usually come with electronics, but vintage ones won't

Finding a reissue that is in stock can be challenging

These guitars are expensive
Have you ever wondered what the best guitar brands on the market are today? Well, I created an ultimate acoustic guitar brand guide and buyer's guide to help you choose your perfect guitar. Check it out today!
Buying Guide for the Best Gibson Acoustic Guitars
Suppose non of the Gibson acoustics mentioned above was an exact match for you. In that case, the following buyer's guide should help steer you towards finding the best Gibson Acoustic guitar for your needs.
Body Styles
There are many different body shapes for guitars, and they all have their strengths and weaknesses. You must consider your playing style before purchasing any one type.
Some people may want an intimate parlor-style instrument with more focused projection, slinky playability, and articulation between notes. This would be an excellent choice for recording musicians and players who aren't gigging out a lot.
While others might be looking for something that is loud and will project across a room like a Super Jumbo. A great choice for players in a loud band who need to cut through the mix.
I've provided a list of all the Gibson acoustic body types with some strengths and weaknesses.
L-00 (Small Body)
The L-00 is often referred to as a Parlor body style. However, in Gibson's lineup, the L-00 is not considered a parlor guitar, even though it most resembles a traditional parlor guitar.
Confused? Don't worry; we will discuss Gibson's version of a parlor later, but in this section, we will refer to the L-00 as a parlor in its traditional sense.
The parlor is a smaller-bodied guitar with a narrow waist and shorter scale length and has seen a resurgence in popularity.
These guitars aren't loud instruments. However, what they lack in volume, they deliver in punch and articulation.
Guitar enthusiasts love parlors for being easy to play and effortless to get a great tone out of. They are also great options for players who have smaller hands.
A guitarist who plays fingerstyle, folk, blues, and records themselves will appreciate the worn-in tone of a parlor guitar. However, you often lack a big low-end and volume that won't project over a band with smaller-bodied guitars.
Popular Gibson 00 Guitars:
Dreadnought vs. Jumbo
The dreadnought body style was brought to market by Martin Guitars in 1916 and is the most iconic acoustic body style ever created.
The dreadnought acoustic guitar is a large-bodied guitar with a wide dynamic range and the capacity to project sound across a room. Bluegrass musicians love dreadnoughts because they can project over other loud instruments.
However, the midrange on dreadnoughts is often described as "muddy." It may not be the best acoustic instrument for recording or fingerstyle players who need more articulation and clarity.
Gibson's response to the dreadnought was to create variations of it, but instead of calling it a dreadnought, they called it a Jumbo. So essentially, a Jumbo body style is the same as a Dreadnought.
Another change Gibson made in the beginning was giving their Jumbos round shoulders instead of the square shoulder that Martin manufactured. However, in the '60s, Gibson released square-shoulder guitars with their Hummingbird and Gibson Dove guitar models.
Popular Gibson "Jumbo" Guitars:
Songwriter Standard EC Rosewood
Super Jumbo
The Super Jumbo body design is like a dreadnought on steroids. It has a bigger body but a narrower waist than a dreadnought, giving the sound more focus and articulation.
One thing with a Super Jumbo is it was designed to be loud!
If you're looking for a guitar that will project across a huge room and allow you to play with a heavy hand, then a Gibson Super Jumbo is the guitar for you.
However, because the body size is so big, guitarists who play fingerstyle or have a light touch will not find a Super Jumbo a good fit for them. You need to dig in to get this body type to sing.
Popular Gibson Super Jumbos:
Gibson Parlor
The Gibson Parlor is essentially a modernized Super Jumbo. It's got a slim body and with more curvature in the waist.
Gibson is trying to redefine what small-bodied guitars are known for. The Gibson parlor was created to feature a compact guitar with more projection, low-end, and volume.
A Gibson "Parlor" is a versatile and comfortable playing acoustic guitar that will make a great stage guitar and recording guitar. However, because of the shorter-scale length of these body shapes, you may find it challenging to keep open tunings in tune.
Popular Gibson Parlors:
Tonewoods
A guitar's tonewood can make a world of difference. Tonewoods are the material from which your instrument is constructed. Knowing how they affect tone will help you choose the best Gibson acoustic guitar for your needs.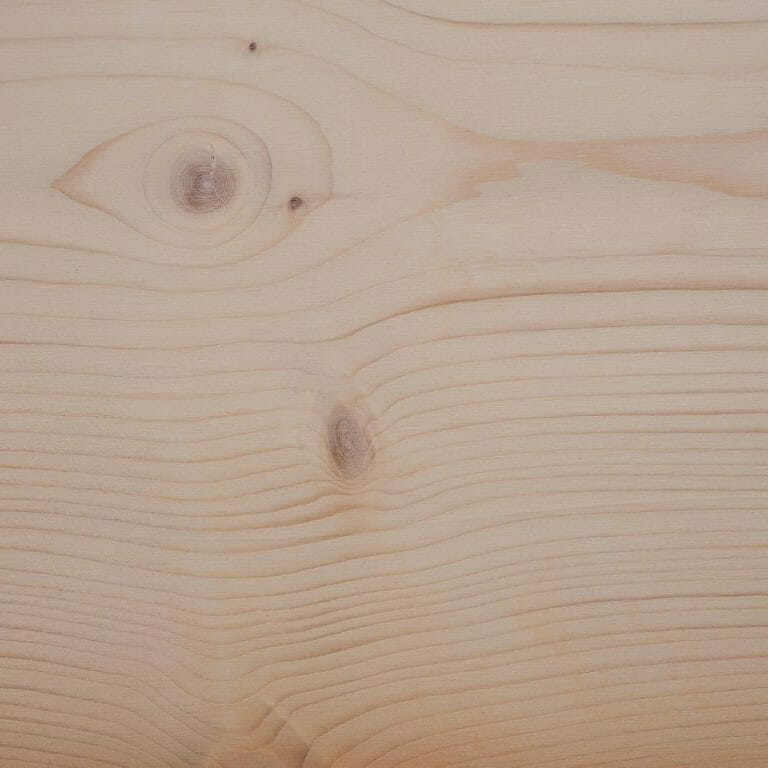 The Soundboard (Top Woods)
The essential tonewood for an acoustic guitar is the soundboard (or top wood). It will have the most significant influence on the projection, playability, and dynamics of your instrument.
However, selecting the best Gibson acoustic guitar based on the top wood isn't a tough decision. Most Gibson acoustic models are made out of Spruce (besides the odd special edition).
Spruce is the most popular tonewood for acoustic guitar soundboards, and its sound features are:
High Dynamic Range
Warm Overtones
Scooped Mid-Range
Emphasized Lows and Highs
Body Woods
Arguably the most crucial tonewood for a Gibson acoustic guitar. Since 98% of their guitars use Spruce as the top wood, the body and sides will alter the sound character of the acoustic you're shopping for.
The following body woods are common in the Gibson acoustic line. We'll dive into how each alters the sound so you can choose what is suitable for you.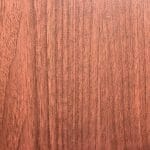 Mahogany
Mahogany is a hardwood that has a full mid-range and warm sound. Mahogany paired with Spruce lends itself to a more vintage tone.
There is a natural compression of sound that happens with mahogany. It is a great tonewood choice for recording players with less dynamic control with their strumming hand.
Rosewood
Rosewood back and sides are becoming rare in guitars. Rosewood has been over-harvested, and some popular species used for guitars are on the endangered species list.
However, rosewood and Spruce is a classic tonewood combination that adds a "scooped" midrange that is great for singer/songwriters.
Gibson acoustics still makes guitars with a rosewood back and sides, but you will pay a premium for it.
Maple
Maple wood generally has a big, bright tone with less tendency to color like other tonewoods. It's known for its brightness and clarity, which makes it an excellent choice when you want a more upfront, "in-your-face" sound.
Maple generally creates fewer overtones than other tonewoods on this list which will help separate notes within chords.
Often, maple is found on more performance-oriented "Original Collection" Gibson acoustic guitars like the Super Jumbos.
Walnut
Similar to maple, but a little more woody and warm. For more performance-oriented models, Walnut back and sides are often found in Gibson's "Modern Collection" guitars.
If you're looking for a tonewood that doesn't color the guitar's tone much and provides great projection, then a Walnut body and sides might be what you're looking for.
Gibson Acoustic Guitar Collection
Gibson puts their guitars in different types of "collections." The following section describes what each of the collections offers.
Original Collection
The original collection represents all of the famous Gibson acoustics of days pasts. They are built with history in mind but with a modern guitar-building approach.
The vital thing to note is that these Gibson guitars are inspired by vintage models but aren't built to replicate any particular year.
Modern Collection
The Gibson Modern Collection features acoustics designed for the modern age. These guitars include contemporary features such as pickups and electronics and stylish design elements for playability and beauty.
These guitars pay homage to the past while looking toward the future.
Artist Collection
The Artist Collection is a line of premium Gibson guitars that are signature models of famous musicians.
They are based on Gibson's other models but have some unique design features, and some are limited in production.
These guitars are more novelty guitars that act more like a collector's item than a guitar you would purchase and play.
Generation Collection
The Generation Collection debuted in 2021 and is a no-nonsense version of their most popular guitar shapes and designs.
Generation Collection guitars include a solid spruce top, walnut back and sides, and the Gibson Player Port as its main features.
The Gibson Player Port is on top of the body and faces the player. This is intended to give you a more immersive playing experience with your guitar.
If you're sold on buying a Gibson but at a more affordable price, then the Generation Collection is a series that you should be looking into.
The Historic Collection
If you're looking to get your hands on a vintage Gibson, but want the warranty, then this series is calling your name.
Most of these Gibson guitars are built with an Adirondack spruce top and rosewood back and sides with a nitrocellulose lacquer finish that looks beautiful. Gibson marketing claims that this enhances the tone.
The wood is put through a process called Torrefaction to age it. This gives the acoustic a vintage, authentic sound that sounds like it was handmade decades ago.
These premium acoustic instruments come with a hefty price tag and are only for the most die-hard of Gibson fans.
Electronics and Pickups
Most of Gibson's acoustic guitars come equipped with L.R. Baggs VTC under-saddle pickups.
L.R. Baggs VTC under-saddle pickups use a thin-film sensor to amplify the natural resonance of your acoustic guitar.
They are high-quality pickups and will help maintain the integrity of your guitar's tone when plugged into an amp or PA.
However, some models like the Gibson SJ-200 (Modern Collection) have a simple under-saddle piezo pickup, which generally results in an ok sound when plugging into amplification.
Gibson History
Gibson is an iconic American guitar producer founded initially by Orville Gibson in 1902 in Kalamazoo, Michigan.
Originally started as a builder of mandolins, Gibson went on to create acoustic flat-top guitars and electric guitars, becoming one of the most popular guitar brands in the world.
Gibson is most famous today for the Les Paul series of guitars released in 1954. Les Paul is now one of the most iconic guitar models in history.
Gibson has a factory in Boseman, Montana, where they exclusively handmake all their acoustic guitars.
FAQ
Some of the most commonly asked questions around Gibson guitars.
The Bottom Line
Gibson guitars are some of the most sought-after instruments in the world. These acoustic guitars offer players a vintage tone, excellent playability, and a beautiful look that is hard to find with other guitar brands.
The J-50 Original is one of the best all-around options for the finest Gibson has to offer that ticks all of the boxes of a great Gibson acoustic.
Editor's Choice
J-50
Beautiful, powerful, and traditional acoustic sound

Rosewood fingerboard and mahogany neck has a silky feel

It looks timeless and is perfect for your collection
For Budget
G-00
American handcrafted, solid wood Gibson for an affordable price

Short scale neck is perfect for beginners

Has a nice, punchy, articulate sound
For Strummers
SJ-200 Studio Walnut
It has an amazingly balanced but meaty tone

Gorgeous and classic Super Jumbo design

Can cut through a busy mix with ease