Editor's Choice

Taylor 322ce 12-Fret V-Class
The mahogany top and blackwood sides produce rich, warm tones

The 12 fret neck creates less string tension making this acoustic guitar more effortless and fun to play

This guitar is easy to play and sounds excellent amplified

Taylor is known for quality, innovation, and sustainability
For Blues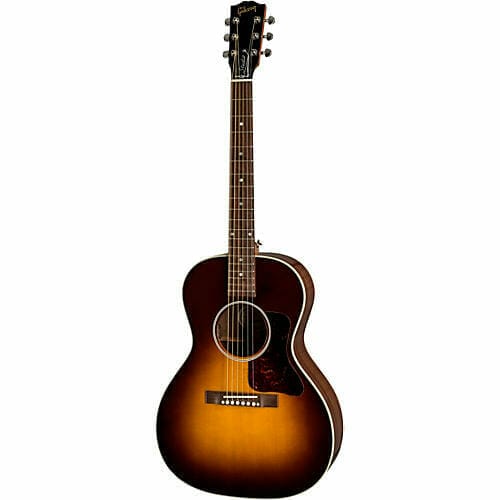 Gibson L-00
Creates a very focused, mid-range sound which is excellent for recording

Small, parlor sized guitar feels comfortable and intimate in your hands

The LR Braggs Element Bronze acoustic system faithfully recreates the acoustics of a guitar when plugged in

Own a guitar from an iconic brand played by legends
For Budget
Taylor Academy 12
The Academy 12 has a clear tone, and the solid wood design offers plenty of dynamic range

Quality construction at a low price

The shorter scale makes the strings more slinky, making it easy and fun to play

It comes with a premium gig bag for easy travel
The Challenge of Online Guitar Buying
Buying an acoustic guitar online can be difficult, especially if you look for something specific, like fingerstyle guitars. 
These days it's tough to find the right fingerstyle guitar in your local music shop, and you often have to purchase one blind online. This can be extremely nerve-wracking.
This is where I come in. I've done all the research for you by analyzing every major acoustic guitar brand and model on the market today. I then narrowed down the findings so you can easily find your perfect fingerstyle guitar.
I've found that the Taylor 322ce 12-fret V-Class is the best fingerstyle guitar overall. The short-scale all mahogany top and blackwood sides and back help create an articulate and warm tone that naturally compresses the notes while being really easy to play. This guitar sings and has a consistent bass response that won't overpower the treble strings.
However, this doesn't mean that there aren't other great fingerstyle guitar options to choose from. This review will cover many use-case scenarios to ensure that you find your perfect match.
Let's get started!
The Best Fingerstyle Guitars in 2023 at a Glance
Editor's Choice

Looking for an acoustic guitar that will really let your fingers do the talking? Check out Taylor's new 322ce 12-fret V-Class.
This beautiful instrument has a rich, balanced tone with exceptional note sustain - perfect for fingerstyle playing.
The shorter scale means less tension on each string, making it easier to play and produce warm, intimate tones.
Whether you're a seasoned player or looking to step up your fingerstyle game, this guitar will be a favorite in your collection.
Taylor's 322ce 12-Fret V-Class Acoustic-Electric Guitar is the best overall fingerstyle guitar on the market. It features Taylor's patented V-Class bracing that deepens and strengthens both sound and note sustain. This makes softly plucked notes project out and sing more than ever before.
Its Mahogany top and Tasmanian blackwood sides produce rich, warm tones. This great tonewood combination naturally compresses the sound and will create more consistency in your fingerpicking.
The 12-fret neck creates less string tension making this acoustic guitar more effortless and fun to play. The ebony fingerboard paired with the mahogany neck allows you to move up and down the neck easily, and switching between different chords and finger positioning is effortless with this setup.
The neck width is 44.5mm, giving plenty of space for your fretting hand and help you from muting or sounding the wrong string while playing.
The guitar comes equipped with Taylor Guitars' proprietary ES2 pick-ups, which help keep the guitar's acoustic sound intact when amplified.
Taylor Guitars is also leading in guitar manufacturing for sustainable wood sourcing and practicing ethical business practices when building their guitars.
Taylor is highly innovative when it comes to its manufacturing. They are known for consistency and quality. When you purchase a Taylor (especially blindly online), your chances of getting a guitar that you love are pretty much guaranteed.
The Taylor 322ce 12-Fret is the kind of fingerstyle guitar you will own for the rest of your life, and the sheer beauty of the wood is sure to turn heads and create conversation for years to come!
Oh yeah, it also comes with a hardshell case.
Pros
You'll be able to play fingerstyle guitar with a new depth of expression

Play more effortlessly with less stress on your fingers

You'll always want to pick up your guitar because of how great it sounds and how easy it is to play

Feel good about your purchase, knowing it's supporting a sustainable business
Cons
Some users have noted that playing with a pick plugged in produces unpleasant sharp transients

Tones might be too hi-fi for some players looking for a more vintage and woody tone
Taylor Guitar's are fantastic instruments. If you want to see a list of the best Taylor's for use-case, please check out my article The Best Taylor Acoustic Guitars For All Styles and Budgets
Best Tone
Martin produces some of the world's best-sounding acoustic guitars. 
The OMC-15E guitar features a solid Mahogany body, an all-solid Mahogany neck, and a Rosewood fingerboard with 20 frets. It has an outstanding balance of rich and mid-forward sound, perfect for any player. 
This guitar is perfect for any player looking for a great-sounding and impeccably constructed acoustic guitar.
Martin guitars are one of the world's most popular acoustic guitars. Martin has been a family-run business that began making guitars back in 1833. It goes without saying that Martin knows how to make a great acoustic guitar.
The 15 Series guitars are one of their most popular acoustic guitar lineups. The Martin 0MC-15ME features a solid Mahogany body, an all-solid Mahogany neck, and a Rosewood fingerboard with 20 frets.
This model also has an orchestral model cutaway to make it easier to play higher notes on the fretboard.
The solid mahogany body looks gorgeous and helps produce a balanced, rich, and mid-forward sound. Mahogany tops create less dynamic range than other tonewoods like solid Sitka spruce top, making a great acoustic guitar for fingerstyle.
This works in a player's favor because they don't need to be as consistent with their fingerstyle playing to create a clean and consistent sound from the acoustic guitar.
This Martin guitar has a 44.4mm neck length at the nut, which will help guitar players only sound the strings they are trying to play.
The Martin is equipped with a Fishman pick-up system and a hardshell case, so you can easily travel and gig with this acoustic guitar.
While the tone on this acoustic guitar is second-to-none, the playability isn't as strong as others on this list. While my top-rated pick makes playing feel like butter, this one felt more "grainy" to my touch.
With this said, the Martin OMC-15ME is an excellent steel-string acoustic guitar. It should be a serious consideration if you want to add a wonderfully balanced and vintage tone to your playing.
Pros
Martin guitars tone will always be a classic

The craftsmanship of the instrument will last you a lifetime

You'll be proud to show off your new guitar on stage or in the studio

You'll feel the history in your hands every time you play it

The sound is warm, rich, and balanced
Cons
Piezo pickup can suffer from some "quackiness"

It can feel "stiffer" than other guitars on this list
Martin is one of the best and most revered guitar makers on the planet. If world-class construction and tone are what you're after, then check out my article "The Best Martin Acoustic Guitars for the Tone-Obsessed Player"
Best for Blues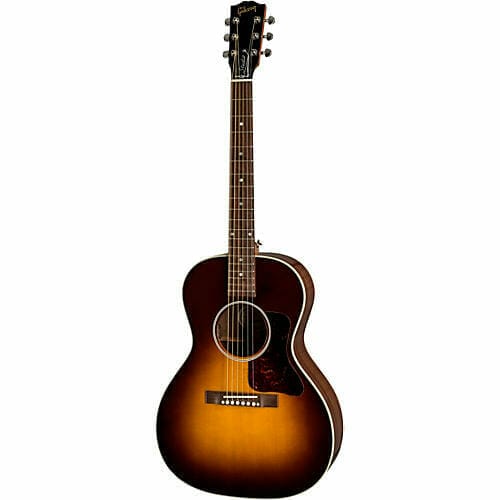 Looking for an acoustic guitar with a vintage feel? The Gibson L-00 is perfect for blues and rock players who want that classic sound.
Thanks to the Sitka Spruce top wood, this small-bodied guitar has a big sound. You'll love the focused tone that's perfect for fingerstyle playing. 
Whether recording in the studio or performing live, the L-00 will give you the rich, full sound you're looking for.
Gibson Acoustic guitars are some of the most well-known and respected brands in the music industry. Gibson is the sound of blues and rock and roll. Gibson dates back to the late 1800s, and legendary musicians have made classics on their guitars for years.
The L-00 has a vintage parlor-style look, and this small body type creates a very focused sound which is excellent for recording.
The top wood on this guitar is Sitka Spruce. This very dynamic-sounding top wood creates a very expressive acoustic guitar for fingerstyle playing.
The sound on this model is slightly dark, rich, and vintage, making it perfect for blues musicians who want a good fingerstyle guitar with more character.
The neck width at the nut comes in at 43.8mm, making the string distance for the fretting hand a little more cramped than other guitars on this list. This could be a great option for players who have smaller hands.
With its smooth hand-sprayed finish and faux tortoise pickguard, this guitar looks like it was made a century ago and makes anyone holding it look cool and rugged.
It comes equipped with an LR Braggs Element Bronze acoustic system which helps to recreate the acoustics of the guitar while plugged in faithfully. It also comes with a hardshell case for safe travel.
While each L-00 is hand-made in Montana, some critics of Gibson Guitars state that the quality control can be a bit inconsistent.
From my experience, I've owned a Gibson electric that I never really connected with, but then played Gibson's that I thought were flawless. At the end of the day, Gibson is a well-respected guitar manufacturer, and I'd bet you're going to strike gold if you go with this recommendation.
Pros
Gibson Acoustic guitars are beautiful, handcrafted instruments

Produces a rich, deep, and vintage sound

Great for recording 

You'll find yourself feeling more creative and inspired when you play this guitar

Get the sound of your favorite artists in your hands
Cons
The L-00 isn't a tonally versatile guitar

The guitar can feel "cramped" for players with larger hands
Budget Gibson Alternative: G-00
The G-00 is the same body type and tonewood combination (except the neck is utile). This guitar falls under the Generation Series, a new Gibson Acoustics series released in 2021.
What makes these guitars unique is the "Player Port" on top of the guitar. This port pushes sound upwards towards the player. It helps connect you with the vibrations of the acoustic guitar in a more intimate way.
This guitar is also handcrafted in the USA but does not come with pick-ups or a hardshell case.
This guitar is a great value acoustic guitar for those who play around the house and don't mind the natural finish compared to the hand-sprayed finish.
Gibson is one of the most popular guitar manufacturers on the planet. If the rugged, classic, and vintage tone is what you're aspiring for, then check out my article "The Best Gibson Acoustic Guitar for the Inspired Songwriter"
Best for the Environment
Looking for an acoustic guitar that's earth-friendly and made in the USA? Look no further than the Breedlove Oregon Concertina CE. 
This handcrafted guitar is made with sustainable Mertylewood, providing an earthy midrange presence. It's the perfect choice for the planet-conscious player.
The Breedlove Oregon Concertina CE is a handcrafted, sustainably sourced acoustic guitar 100% made in the USA. This great fingerstyle guitar is made with Mertylewood, which provides an earthy midrange presence and is a perfect choice for the planet-conscious guitar player.
The Breedlove Oregon Concertina CE will be great for those who are used to playing electric guitars but want seamlessly transition to playing an acoustic guitar. This is because the guitar's slim C-shaped neck profile plays like an electric guitar. This is also an excellent choice for players who often transition between electric guitar and acoustic.
The 12-Fret design gives the guitar a comfortable and relaxed string feel that is perfect for a fingerstyle guitar. Also, the cutaway in the body makes it easy to play up the fretboard easily.
The innovative pinless bridge system helps keep your guitar tuning stable and changing strings is super easy with this setup.
Breedlove makes sustainability the center of its business model. They created the Tonewood Certification Program that inspects where all materials are sourced to ensure that everything used is done sustainably and ethically. They even make guitars made from salvaged timber!
The Breedlove Oregon Concertina CE is an acoustic guitar that will compliment all environmentally conscious fingerstyle players and is worth checking out!
Pros
Sustainably sourced for the planet conscious player

Handcrafted in the USA

Great for those who are used to electric guitars but want to transition to playing an acoustic guitar

Plays with ease and comfort

The innovative pinless bridge system helps with tuning stability and makes changing strings super easy
Cons
Breedlove doesn't have as good of a resell value as other more prominent brands

Expensive choice, especially with the other options in this price range
As of 2021, Breedlove has released a new budget guitar series that gives you all the benefits of a premium Breedlove guitar at a fraction of the price.
The ECO series is 100% sustainable and will suit many guitarists playing fingerstyle or wanting to learn.
What you're giving up is the solid wood construction found in the Breedlove Oregon Concertina CE. Still, the money you save, with the quality, could make this the best choice for earth-friendly fingerstyle guitar players.
Save money on your instrument
Be eco-friendly with your purchase
Get the sound you love without breaking the bank
Best for Budget
Looking for an affordable acoustic guitar that doesn't sacrifice quality? Then the Taylor Academy 12 acoustic guitar is the perfect choice for those budget-minded acoustic players. 
This model gives you all the quality and playability you need without breaking the bank with a genuine solid Sitka spruce top and shorter scale.
This acoustic guitar from Taylor punches way above its weight and will be quickly become a favorite in your collection.
The Taylor Academy 12 Acoustic Guitar is one of the best fingerstyle guitars for acoustic players on a budget. The best part about this model is you don't have to sacrifice quality or playability when making this purchase.
The story behind the Academy Series of guitars at Taylor started with head luthier Andy Powers challenging himself to make a quality guitar for a great price. He left what was necessary to create a great guitar-playing experience while leaving out all the bells and whistles into higher-end guitars.
For fingerstyle guitarists, the Academy 12 is a 12-fret guitar with a genuine solid Sitka spruce top that provides lots of dynamic range and clear tone. The shorter scale gives the strings a more "slinky" vibe, making playing this guitar easy and fun.
This guitar is a great entry point for a beginner or intermediate acoustic guitar players. It definitely punches above its weight.
There is a built-in armrest for maximum comfort and a gig bag for traveling musicians.
There isn't a pick-up system in the design of this budget fingerstyle guitar, so you will have to either install one yourself or rely on a mic if you're playing live.
The Taylor Academy 12 Acoustic Guitar comes with either steel strings or nylon strings for playing a classical guitar.
It can also be purchased as a left-handed acoustic guitar for you southpaws out there.
Pros
A high-quality acoustic guitar that is affordable

Easy to play, which allows you to focus on your creativity rather than technique

Excellent dynamic range and clear tone

The armrest provides maximum comfort

Solid construction
Cons
Doesn't have any electronics for plugging in and playing

Lack of cutaway makes accessing the upper frets difficult
Want to discover more options for the best budget acoustic guitars?
Check out my Best Acoustic Guitar Roundups for the following price ranges:
Best Premium
Looking for a high-quality fingerstyle guitar that you can pass down for generations? Look no further than the Taylor Guitars 514CE. 
Made with a solid cedar top, this guitar is stunning to look at and provides a warm mid-range presence that is perfect for fingerpicking.
Sustainably sourced from the best tonewoods, the 514CE is built to last. The cedar top naturally suppresses high frequencies, ideal for fingerstyle playing. Whether you're a professional musician or a hobbyist, this guitar will provide years of enjoyment.
Suppose you are an acoustic player or songwriter looking for a high-quality fingerstyle guitar that you will want to pass down to your children or have buried with you in your grave. In that case, the Taylor Guitars 514CE is the guitar for you.
This guitar is made with a solid cedar top, blackwood back and sides if purchased through Sweetwater, or mahogany back and sides with another vendor. Both kinds of wood are sustainably sourced and give this fingerpicking guitar a warm mid-range presence that looks as beautiful as it sounds.
Cedar is a softwood that naturally suppresses high frequencies and is considered one of the best tonewoods for fingerstyle picking. This is a great-sounding guitar for any musician who plays pop, jazz, or folk music.
The neck width at the nut is 44.5mm, giving your fretting hand enough room between strings to play the notes you intend to play.
The patented and revolutionary V-Class bracing gives this guitar great sustain, projection, and note articulation even with soft-picked notes. This makes this the best acoustic guitar for fingerstyle guitarist on this list.
This great fingerstyle acoustic guitar comes with a hardshell case to ensure the instrument stays safe during transport. It also has Taylor's patented ES2 electronics so players can amplify their sound without purchasing additional equipment.
Overall, the Taylor 514ce is one of the best high-end guitars on the market today for anyone who wants to play fingerstyle guitar.
Pros
The guitar has low action and is super easy to play

It sounds and looks beautiful

Your fingers will love the smooth feel of the fretboard as you play it for hours on end

This guitar has a beautiful tone and sustain
Cons
It's an expensive guitar

The sound "blows out" when strummed hard with a pick
Have you ever wondered what the best guitar brands on the market are today? Well, I created an ultimate acoustic guitar brand guide and buyer's guide to help you choose your perfect guitar. Check it out today!
Buyers Guide
Didn't see the guitar you're looking for on this list? Here is a quick rundown of what you should be on the lookout for when deciding on the best acoustic guitars for fingerstyle are for you.
Budget
You first need to decide how much money you will spend on your fingerstyle acoustic guitar. This will help narrow down the list of options available to you.
For this article, I have chosen guitars that range from about $500 to $3000, so there should be something for everyone depending on their needs.
However, it's worth noting that acoustic guitars that are under $500 should be carefully considered, even for beginners. They tend to have high action (string distance from the fingerboard) and can be extremely uncomfortable and challenging to play.
They also lack quality in big ways. I know that $500 can be a lot to invest in an instrument, especially for beginners. Still, if you purchase something like the Taylor Academy Series, you will have a better resell value if you decide playing guitar isn't right for you.
Guitar Size (Scale Length)
As you can see from this list, most of the guitars are 12-fret guitars instead of 14-fret guitars. The reason for this is that 12-fret guitars have less string tension.
With 12-fret guitars, you have less distance from the saddle to the neck. Also, with these designs, the saddle is pushed back more on the guitar's body, which some guitarists say creates a warmer, intimate sound.
This is because the neck is shorter-scale (distance front saddle to fingerboard edge), which means strings will carry less tension.
Shorter scale guitars can give playing a more "slinky" feel, making pressing down and plucking strings easier. These guitars are good fingerstyle guitars and great for players who suffer from arthritis or tendinitis.
Typical guitar scale lengths are around 25.5", while great fingerstyle guitars are around 24.75".
Nut Width
Nut width is the length of the nut that holds the strings where the headstock and neck of the guitar meet.
A wider nut width will create more string distance for the fretting hand for open chord positions and single-note plucking. This give's your fretting hand more "breathing room" and can help you avoid hitting notes you're not trying to play.
However, wider nut widths can also be challenging for individuals with smaller hands or those who have not built up enough muscle in their fretting hand.
The typical nut width for an acoustic is around 43mm; however, for some fingerstyle guitars on this list, go up to 45mm.
Like the other factors, this is something to be aware of when deciding which guitar will work best for you.
Construction
The construction of acoustic guitars for fingerstyle varies greatly. There are generally three different types of constructions to look out for.
Solid wood construction
This is the construction of a premium guitar. The benefits of solid wood construction are that it is more than likely hand-crafted by a luthier. Also, the guitar sounds will be more balanced and rich, and the tonewood will age and become better with time.
Consider a solid wood construction when deciding what acoustic guitars for fingerstyle will be best for you. This type of construction creates the best guitars you will want to own forever.
If you go with a solid wood guitar, you should invest in a humidifier to ensure that your guitar doesn't crack or warp.
Laminate Back and Sides
To create a more affordable guitar, a manufacturer will opt-in for a layered wood construction on the sides and back of a guitar to cut production costs.
The quality of laminate varies greatly. While some manufacturers will use a combination of different types of woods, some brands will use plastics, Formica, and other types of material that aren't wood.
Acoustic guitars created with laminate back and sides will vary greatly in quality depending on who manufactured them.
However, the one benefit of a laminate guitar over a solid wood construction is they are generally more durable and less prone to warping from humidity.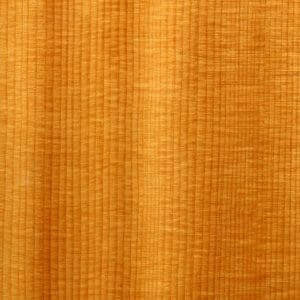 Type of Tonewood
Acoustic guitars for fingerstyle playing generally gravitate towards particular tonewoods and tonewood combinations.
Cedar is often associated with a great top wood for fingerstyle because it's a softer wood that is less bright and creates an intimate tone. Cedar is often paired with mahogany which has great mid-range warmth and provides durability to Cedar.
Mahogany also makes a great top-wood for the fingerstyle technique because it has earthy overtones and great midrange clarity. Mahogany also has a less dynamic range than other top woods, which can be a big advantage for creating a consistent sound while fingerstyle playing.
Certain woods like a solid spruce top often found on a dreadnought acoustic guitar have lots of projection and dynamic range. While this is great for a more versatile guitar, while playing fingerpicking guitar, this dynamic range can make your playing sound uneven if you don't have a lot of practice and control.
Koa wood is another up-and-coming tonewood that has similar characteristics to mahogany.
Body Style
When selecting the best acoustic guitar for fingerstyle, you want to ensure that the guitar will have a great tonal response and sustain.
From my experience, the best body types have a cutaway in the body. The reason for this is that you can access the entire neck with ease.
However, some guitarists argue that a cutaway reduces the bass response and can make the guitar have a brighter sound. But this should be taken with a grain of salt because some could argue that it gives a guitar a more balanced tone.
Most guitars that you will find on my list are ones that have a smaller body shape. A smaller body generally has less projection but is more focused and articulate in its sound. This feature makes a great acoustic guitar for fingerstyle because you want all the strings to be audible and balanced.
Also, when the body has more curves, it helps focus the sound and creates excellent articulation in the individual notes.
Larger body styles like a dreadnought guitar project well but have less articulation when playing arpeggios.
Curves and Cutaways create a more focused and articulate guitar but have less projection.
A dreadnought guitar style has more projection but can have less articulation in picked notes.
Sustainability
Acoustic guitars are made of natural wood, and it's important that, as consumers, we don't contribute to over-harvesting.
You must research and find acoustic guitar brands committed to working with sustainable or recycled wood and only work with companies with high ethical standards.
Even if you are paying a little more for your guitar, it is worth the price to support the efforts being made by the manufacturer to make a positive difference in the timber industry.
Also, companies with high ethical standards generally make the best guitars that will last you a lifetime.
The Guitar Finish
The finish on a guitar is more important than you think. While a great finish might draw your eye to a particular instrument, it directly affects the tonal characteristics of your guitar.
A guitar finish is designed to protect your instrument, enhance the resonance of the soundboard and give you a better feel.
Certain companies like Taylor have perfected a manufacturing process with an ultralight polyester finish that helps the guitar resonate better and makes the guitar more durable.
Quality acoustic guitars are built with attention to detail.
FAQ
The following section will answer common questions asked about the best fingerstyle guitars.
What is Fingerstyle Guitar?
Fingerstyle guitar is the act of playing the guitar primarily by plucking, or "picking", each string with one's fingers like a piano. This technique also resembles that of other instruments like the mandolin and banjo.
Primarily the thumb plays the bass notes, while the other fingers will play the higher notes of the melody.
Fingerstyle is often interchangeable with fingerpicking.
What makes a good acoustic guitar for fingerstyle?
One of the biggest issues for fingerstyle guitar players is that it can be difficult to articulate the high-frequency sounds in chords due to their low volume. This leads to a horrible mix where bass notes overpower higher-pitched lead notes.
Great fingerstyle guitars generally have a smaller body and scale length to help create a more focused and balanced tone when played at softer volumes.
Is fingerstyle guitar easy?
Not at first. There is a lot of finger coordination that has to happen between your fretting and picking hand.
If you are new to guitar, then the advice in this article is beyond your scope. Playing fingerstyle acoustic is an intermediate to advanced technique.
However, as you practice and improve, it will become second nature, and you'll soon discover a strong preference for this playing style.
Should you new or used acoustic fingerstyle guitars?
It depends. Purchasing a used guitar could be a great option if you want a solid wood guitar. You often can get the guitar for a cheaper price than if it were new, and you get the added benefit of the aged wood.
However, if you purchase cheaper used acoustic guitars, be aware that if the guitar isn't taken care of, it could come with many problems. These problems are often poor intonation and high action.
Why didn't you include any 12-string acoustic guitars on your best of list?
While there are some great 12-string guitars for fingerstyle, I didn't include any 12-string acoustic guitars on my list because they are specialty-style instruments with different use cases.
However, I created a separate article titled "The Best 12-String Acoustic Guitars for Every Style in 2023" that you can check out if you're interested, which includes some great fingerstyle guitars.
To Wrap Up
Playing fingerstyle guitar is one of the most incredible sounding ways to play guitar. Finding the best acoustic guitars for fingerstyle isn't a difficult decision, and you shouldn't have to worry about purchasing "blind" from the internet.
From my research and testing, the best fingerstyle guitar overall is the Taylor 322ce 12-fret V-Class. This is based on price, playability, features, innovation, and sustainability. This guitar has beautiful sound quality and will be an excellent purchase for any guitarist who plays fingerstyle or wants to get better.
Editor's Choice

Taylor 322ce 12-Fret V-Class
The mahogany top and blackwood sides produce rich, warm tones

The 12 fret neck creates less string tension making this acoustic guitar more effortless and fun to play

This guitar is easy to play and sounds excellent amplified

Taylor is known for quality, innovation, and sustainability
For Blues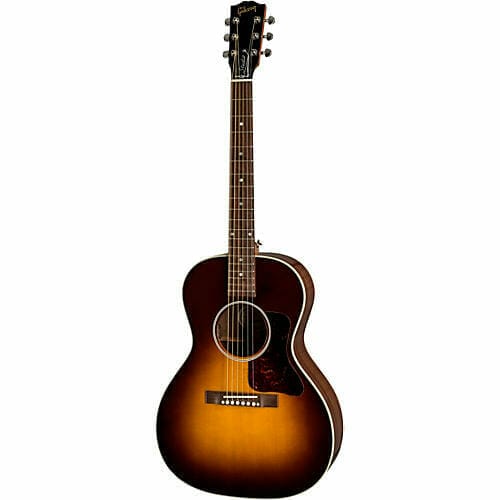 Gibson L-00
Creates a very focused, mid-range sound which is excellent for recording

Small, parlor sized guitar feels comfortable and intimate in your hands

The LR Braggs Element Bronze acoustic system faithfully recreates the acoustics of a guitar when plugged in

Own a guitar from an iconic brand played by legends
For Budget
Taylor Academy 12
The Academy 12 has a clear tone, and the solid wood design offers plenty of dynamic range

Quality construction at a low price

The shorter scale makes the strings more slinky, making it easy and fun to play

It comes with a premium gig bag for easy travel