Editor's Choice
Taylor 312ce 12-Fret
Taylor guitars are some of the best acoustic guitars on the market

It has an easy-to-play, slinky feel that will make you want to play all day long

Taylor's Expression System 2 Electronics allows you to bring the guitar's tone to the stage

It has a beautiful, rich sound that's perfect for any style of music 
Best Value
Yamaha AC5R
All solid wood, handcrafted Japanese instrument 

Excellent value for the money 

The guitar has a warm, full, and open tone

The SRT2 pickup system is ideal for live performance
Best Vintage
Guild D-20
Every note feels like it has depth, heart, and nostalgia wrapped around it

Feel connected to your instrument more than ever before

Comes with an LR Baggs VTC electronics/pickup system that sounds fantastic for live performance

Great guitar for folk, blues, and roots music
Are you looking to step-up your acoustic guitar game?
If you're looking for a new premium acoustic guitar, and want to make the right choice, so you don't waste your money, then this post is perfect for you!
Using my 25+ years of guitar playing experience and research, I've concluded that the Taylor 312ce 12-Fret is the best acoustic guitar under $2000. This is because of its innovative construction, ease of playability, sonic versatility, and Taylor's dedication to sustainability.
However, this guitar still might not be the right one for you, so listen up!
The following list of the best acoustic guitars under $2000 has been broken down into categories based on your needs as a player.
Whether you're an intermediate player or an experienced player who wants something better than they currently own, we've got some great recommendations here.
Let's get started!
The Best Acoustic Guitars Under $2000 in 2023 at a Glance
Editor's Choice
Looking for a great small-body acoustic-electric guitar? Check out the Taylor 312ce Grand Concert V-Class. 
This guitar features Taylor's innovative V-Class Bracing system and delivers incredible projection and excellent intonation. With its solid Sitka spruce top and solid Sapele sides, the 312ce is also perfect for players looking for a beautifully understated instrument. 
Don't hesitate to purchase this guitar! https://ebay.us/wU4rP4
Let's be honest, most of us intermediate to advanced guitar players looking for an acoustic guitar around $2000 dollars are mainly playing at home.
If you're like me, I'm not looking for a road warrior or something that will project throughout my entire house.
I'm looking for something with which I can comfortably play on my couch, in my den, or reliably record a song.
For this reason, I've picked the Taylor 312ce as my Editor's Choice.
Taylor Guitars doesn't need any introduction as they are one of the top acoustic guitar manufacturers. They make the most consistently high-quality, reliable, and easy-to-play musical instruments on the market today.
The 312ce is a short-scale (24.875"), 12-fret grand concert acoustic-electric guitar. The benefit of the more petite body is that there is less string tension making the guitar have a "slinky" feeling that is loads of fun to play.
It also fits snuggly in your arms, whether you're sitting on a traditional guitar stool or laying out on your couch. The guitar is exceptionally light and has exceptional sound quality.
The 312ce utilizes a classic tonewood combination of a solid Sitka spruce top with solid Sapele sides. This guitar also features Taylor's innovative V-Class Bracing system, which gives the guitar incredible projection for a small-bodied guitar and excellent intonation and note sustain.
I found the Ebony fingerboard plays like butter, and I can quickly move up and down the guitar's neck. Playing chord inversions and lead lines is a total breeze on this guitar.
It's also a beautifully understated guitar in terms of appointments and retains a classic acoustic guitar look.
The only drawback is that the nut width is pretty broad at 1.75". If you have slightly smaller hands or aren't as experienced as a player, the neck can feel a little chunky in the open positions.
Also, the tone of this guitar might be a little too modern and bright to some players' ears.
However, suppose you're looking for an immaculately built, versatile guitar that will play and sound great. In that case, you don't need to read any more of this article. You should go ahead and buy the Taylor 312ce; you won't be disappointed!
Pros
Exceptional sound and response


The ebony fingerboard is smooth as butter and easy to play on

It's fun! You can't help but smile when you're playing this guitar

Enjoy playing for hours without getting tired or sore fingers
Cons
The neck could be too chunky for players with smaller hands

The tone of this guitar might be to high-fidelity for some players looking for a more vintage-inspired acoustic
Best Value for Money
This Japanese handcrafted all-solid wood acoustic guitar is perfect for fingerstylists and strummers alike across all musical genres.
The AC5R is lightweight and resonant, with a warm, full tone. It's equipped with Yamaha's world-renowned SRT2 pickup system, including an under-saddle piezo pickup and two high-end microphone modeling outputs. This gives you incredible flexibility and tone options when you're plugged in.
If you're looking for the best value for your money in an acoustic guitar, look no further than this Yamaha AC5R!
It's kind of weird to say "Best for Budget" when shopping for the best acoustic guitar under $2,000. However, the Yamaha AC5R is truly the best value for your money.
The Yamaha AC5R acoustic guitar is a fantastic instrument. It's an all-solid-wood, handcrafted Japanese instrument that sounds great.
It is also considerably less expensive than guitars from US-based guitar manufacturers. A comparable guitar to the Yamaha AC5R could easily run over $2,000.
This concert acoustic-electric guitar is lightweight, resonant, warm, and full tone. It's a versatile instrument and may be used by fingerstylists and strummers across all musical genres.
The guitar's rich, open sound is achieved by artificially aging the solid Sitka spruce top. This gives the guitar a sound that usually takes years, if not decades, to achieve.
The construction of this guitar is lovely and utilizes classic tonewood pairing with the solid spruce top. The back and sides are solid Indian Rosewood, with an African Mahogany neck and rosewood fingerboard.
The AC5R is an acoustic-electric guitar that has performance artists in mind. This guitar features Yamaha's well-known SRT2 pickup system. This is an under-saddle piezo pickup and two outputs of high-end microphone modeling you can blend between for a great plugged-in tone.
If you're searching for the best acoustic guitar for money, quality, and tone, the Yamaha AC5R is a wonderful buy!
Pros
Quality Japanese craftsmanship with great sound and tone


It's a versatile instrument that may be used by all players and styles

The SRT2 pickup system to get a more authentic amplified sound

It's just so easy to create beautiful music with this guitar
Cons
Not the most exotic looking guitar on this list

The construction, especially in the bracing, could be cleaner
If you're interested in learning about the best Yamaha Acoustics in the market, please refer to my article "The Best Yamaha Acoustic Guitar for All Skill Levels and Playing Styles"
Best Vintage/Indie Vibe
Looking for an acoustic that conjures up the vintage charm of your favorite indie tunes? Then you need the Guild D-20 Dreadnought. 
This all-solid mahogany guitar is built to last, with rich, warm tones perfect for any fingerstyle and strumming. The natural compression of the mahogany wood gives your performance a uniform feel.
So if you're looking for a guitar that will take you back to those classic sounds of yesteryear, the Guild D-20 is a perfect choice.
If you're looking for a no-frills, classic playing acoustic guitar, then the Guild D-20 should be on your shortlist.
The D-25, which the D-20 is modeled after, was Guild's first Dreadnought style guitar released in 1968.
This Guild D-20 seeks to replicate the vintage, rich tone and charm of its '68 counterpart with an all-solid mahogany build.
Mahogany is a classic hard tonewood that is durable with an excellent, warm mid-range presence and muted highs. Mahogany also can compress sound naturally, helping a guitar player's performance feel more uniform and even.
The D-20 exudes a worn-in, nostalgic sound that isn't easily replicated in modern designs. The dreadnought produces a big, rich sound that hits the heart. While many dreadnoughts can suffer from a "muddy" mid-range, this Guild stays remarkably clear in those low-mids.
The Guild is not a high-fidelity guitar by any means. If you're looking for something that will be bright, in your face, and stand above a loud band, then you should look elsewhere. This guitar demands sensitive and reflective guitar players and songwriters.
However, suppose you're looking for an acoustic guitar with a timeless tone, a modest look, and excellent playability. In that case, the Guild D-20 won't let you down!
Pros
You'll feel like you're playing an old vintage classic


It features an LR Baggs VTC electronics/pickup system, which sounds fantastic for live performance

You'll sound like the most sensitive and reflective guitar player ever

Full-bodied sound with a nice warm, clear mid-range presence
Cons
Not the guitar for you if you're looking for a modern sound

Lack of cutaway makes accessing upper frets difficult
Best for Fingerstyle & Recording
If you're looking for a perfect guitar for both fingerstyle and recording, look no further than the Taylor American Dream 22e V-Class. 
With its grand concert shape and solid mahogany top, the AD22e has a very focused, articulate sound perfect for capturing those subtle nuances in your playing. And with V-Class bracing, you can expect excellent volume and sustain, as well as exceptional intonation. 
Whether playing unplugged or plugged in, the AD22e will help you achieve the rich, expressive sound you've been dreaming of.
Suppose you are looking for a versatile, warm-sounding, modern guitar that will sound great in front of a microphone and you can play for hours. In that case, the Taylor American Dream 22e solid mahogany top will not do you wrong!
First, the grand concert shape, with the solid mahogany top, gives the AD22e a very focused, articulate, and mid-range focused sound. It's similar to the Guild D-20e, but with a more modern, forward-thinking, high-definition sound and playability.
This makes it an extremely versatile instrument for modern recordings.
The guitar features Taylor's innovative and patented V-Class bracing. This bracing design differs from traditional X-bracing found on most guitars by creating a more responsive guitar-playing experience.
V-Class bracing helps the guitar be louder with less player input. It also helps with the guitar's sustain and creates an outstanding intonation that keeps your guitar sounding as good as it can.
This, combined with the short-scaled, pinched waist, solid mahogany top, and solid Sapele back and sides, makes this guitar sing when played fingerstyle.
The eucalyptus fingerboard has a buttery feel that has become synonymous with a Taylor Guitar and makes playing a dream.
All in all, you won't be disappointed with the AD22e if you want a premium acoustic guitar for recording or fingerstyle at a great price.
Pros
Modern design with a vintage vibe


This guitar has a warm, rich tone that sounds great in front of a microphone

The Taylor 3-sensor ES2 electronics provide a wonderful plugged-in tone

The guitar sounds articulate and clear when played fingerstyle
Cons
The mid-ranged, compressed mahogany tone isn't for everyone

There isn't a lot of projection with this style of guitar
If you're interested in learning about the best Taylor Acoustics in the market, please refer to my article "The Best Taylor Acoustic Guitars For All Styles and Budgets"
Best for Flatpicking & Strumming
Looking for an acoustic guitar that packs a punch? Check out the Gibson Acoustic G-200 EC. 
This powerful guitar is perfect for flatpicking and strumming. It features a unique Player Port that projects sound toward the player for an immersive experience. You'll be able to easily play lead lines and chord inversions up and down the neck, making this guitar perfect for country tunes or more complex pieces.
So if you're looking for an acoustic guitar that can fill a room, the Gibson Acoustic G-200 EC is perfect for you.
Sometimes you're looking for an acoustic guitar that isn't subtle, delicate, or intimate. You want a powerhouse that will stand out over other loud instruments and fill a room.
One company that has mastered the big and bold acoustic sound is Gibson. Their Super Jumbo body size is iconic and is called "The King of Flat Tops" for a reason.
The G-200 EC is one of the best acoustic guitars under 2000 for big strummers who play with a pick and want to be immersed in their guitar sound.
The Gibson Generation Series of guitars features a Player Port on the top of the body. This port projects sound toward the player giving a unique, immersive experience you won't find with other guitars.
However, suppose you're a singer/songwriter. In that case, this added volume can easily drown out your vocals if you aren't singing into a microphone.
A common challenge with acoustic guitars that are big and loud is the sound produced can have an unbalanced frequency response. Often they can sound muddy in the mid-range and lack definition within chords. However, the pinched waist of this guitar helps avoid these trappings for a surprisingly articulate and balanced sound across the entire EQ range.
The G-200 EC also features an ebony fretboard and slim neck design, which makes the guitar comfortable to play. This guitar goes beyond being a "cowboy chord" guitar, and lead lines and chord inversions are easy to play up and down the neck.
This guitar will not be suitable for small players, and it takes some elbow grease to get the most out of it. Also, some people question the quality control of Gibson's build process. An excellent video from Driftwood Guitars cuts open a Generation Series guitar to illustrate this point. You can check it out here.
All in all, many users have enjoyed the highly playable and big bold tone of the Gibson G-200 EC.
Pros
Comes with LR Baggs Element Bronze electronics/pickup, so you can plug it into a PA or Amp


The tone is balanced and articulate across the entire EQ range

Player Port immerses you in the sound for a truly unique playing experience

It's surprisingly easy to play, even for a Super Jumbo
Cons
It doesn't come with a hardshell case

The quality control on the finer details of the guitar's construction could be better
If you're interested in learning about the best Gibson Acoustics in the market, please refer to my article "The Best Gibson Acoustic Guitar for the Inspired Songwriter"
Best for Gigging
This Grand Auditorium guitar is perfect for various styles, thanks to its smooth, deep-cut design. 
The solid Sitka spruce top and mahogany back & sides provide a rich, balanced tone that will fill any room. And with the Fishman Matrix VT Enhance NT2 pickup system, you'll be able to amplify your sound easily! 
Whether fingerpicking or flat-picking, this GPC16E will become one of your go-to gigging guitars!
A comfortable and durable acoustic guitar is essential when you're a touring musician.
You need a guitar with great electronics and ease of maintenance. The last thing you want is a guitar that will develop intonation issues, fret buzzes, and other issues caused by changing weather overnight.
This is where the Martin SC-13E acoustic-electric rises above the competition!
The offset body nestles nicely into your frame, while the slim neck has the playability of an electric guitar. The solid Sitka spruce top with x-bracing easily projects sound and fills a room.
The Fishman MX-T electronics and a built-in tuner are included in the soundhole of this Martin guitar. There is a mute switch that you can easily access for the pickups to make tuning your instrument on stage seamless.
The construction of this guitar is built to last. Martin Guitars is approaching 200 years of guitar making, and their quality control is some of the best in the industry.
You won't be disappointed with the SC-13e if you want to bring the legendary Martin tone to the stage!
Pros
The Martin SC-13E acoustic-electric guitar is a perfect choice for any touring musician


The guitar is durable, comfortable, and easy to maintain

Fishman MX-T electronics bring the legendary Martin tone to the stage

Martin guitars are some of the best in the industry
Cons
The offset body might turn off some Martin traditionalist

Some report the tuner isn't great and EQ is limiting on the electronics
If you're interested in learning about the best Marting Acoustics in the market, please refer to my article "The Best Martin Acoustic Guitars for the Tone-Obsessed Player"
Buying Guide for the Best Acoustic Guitar Under 2000
Dropping 2,000 dollars on anything is a big decision. When it comes to buying guitars online, it can be difficult because of all the brands, models, and designs.
First, if you aren't sure why you should buy a more expensive guitar, you shouldn't buy one. Stick with what you have and continue to develop your skills and playing style.
A guitar in the 1,000 to 2,000 price range will be catered towards the intermediate to the expert player who wants to take their playing to the next level and beyond.
So when you have the self-awareness of the type of acoustic guitar you're looking for, then, and only then, should you consider dropping the coin on a nice, new guitar.
Why doesn't this article cover a more diverse lineup of guitar brands?
My list is narrowed down to the main categories most players would benefit from.
However, many other great guitars are worth looking at from various brands. I created an article on the Best Acoustic Guitar Brands that you can check out to help you research.
The following buying guide will help narrow down other options that best suit your needs.
Body Shape
As guitar players, we can often shop with our eyes more than our ears. We might gravitate towards a specific look of a particular guitar style but not be totally familiar with what kind of tone individual body shapes will produce.
The following list will break down general characteristics of the main body types of acoustic guitar construction.
Dreadnought
The dreadnought is the most popular acoustic guitar body style. It's most likely what you think of when you envision an acoustic.
These guitars are loud and usually have a big, fat low-end. However, this low-end emphasis can sometimes come at the cost of a muddy-sounding mid-range. This can result in a loss of articulation within chords.
Players playing in bands with other loud acoustic instruments will benefit from the Dreadnought body style.
Parlor
The parlor guitar has seen a resurgence in popularity since its peak during the late-eighteenth century. It is characterized by a narrow waist, a shorter scale length, and a more petite body.
These guitars aren't thunderous. However, what they lack in volume, they make up for in punch and clarity.
Parlors are popular among guitarists for being fun to play and easy to achieve a great sound.
A parlor guitar's worn-in, vintage sound appeals to fingerstyle, folk, blues, and recording guitarist.
Grand Concert
A Grand Concert is a fantastic body type for singer-songwriters and solo artists. It produces an intimate, balanced, and focused tone.
They're also excellent guitars for fingerstyle guitarists and lighter strummers. The tiny, pinch-waist guitar style responds quickly, requiring little input to elicit the instrument to sing.
However, when strummed hard, the sound of grand concert acoustic guitars tends to deteriorate.
Grand Auditorium
The Grand Auditorium body style is the most popular and versatile for the top acoustic guitars.
These guitar body styles often feature a cutaway, allowing easy playability for more modern/advanced playing styles in the upper-frets.
Suppose you're searching for the best acoustic guitar that is a "swiss-army knife" and can excel in all genres and playing styles. In that case, a Grand Auditorium body should be where you focus your research.
Jumbo
The Jumbo-sized acoustic guitar is a perfect marriage between the dreadnought and grand concert. A jumbo gives you the projection and loudness of a dreadnought but with the balanced, articulate sound of the smaller-bodied concert guitars.
The pinched waist helps the sound be more articulate, allowing big cowboy chords to ring out clear and surprisingly balanced.
On the other side, Jumbos are large instruments that might be tough to play for those with smaller frames.
Pickups or No Pickups
Most acoustic guitars under 2000 will come with some sort of electronics and pickup system. Almost all of them in this price range will do a great job amplifying your guitar's acoustic tone.
However, suppose you don't need electronics in your guitar. If this is the case, you can often find a very high-quality guitar for less money because no electronics are featured in the guitar.
Not all models of guitars will have a non-electronics version. But when shopping for the best acoustic guitar under 2000, finding one without electronics can often get you a higher-quality guitar while saving you good money.
Construction
What makes acoustic guitars in the 1,000 to 2,000 price range worth the price? Manufacturing and construction.
Most guitars in this price range will feature all solid wood designs. All solid wood acoustic guitars have superior sound quality compared to laminate construction found in cheaper guitars.
However, some guitars in this price range will feature laminated back and sides instead of solid wood. Often in the guitar specs, it's laminated if it isn't specified that it's solid wood.
Laminated woods are less prone to cracking and warping due to weather conditions. Even though laminate is often considered inferior, it isn't always the wrong decision.
But as you start to get to the $2,000 price range, you are paying for the craftsmanship of a guitar designed to sound as best as possible. So while laminate isn't always bad, look for an all solid wood guitar if you can and learn how to care for it properly, so it lasts a lifetime.
Sustainability
One of the most crucial aspects to consider when purchasing an electric or acoustic guitar is whether or not the company you're dealing with follows environmentally responsible business practices.
Deforestation is responsible for around 1/5 of global greenhouse gas emissions, and it's been estimated that illegal logging accounts for up to 40% of wood procurement(1).
When purchasing a guitar, consider its impact on our environment. Like Taylor, acoustic guitar manufacturers are leading the charge in environmentally responsible manufacturing methods (2).
Paying a little more to support an ethical supply chain from the raw materials to the people who construct your guitar is well worth the investment.
Tonewoods
Thinking about the woods that will produce your desired sound is critical. Tonewoods significantly impact the tone of acoustic guitars, not just their quality and looks.
Soundboard (Topwood)
The soundboard is the most crucial tonewood in an acoustic guitar's construction. It will directly impact your guitar's dynamic range, tone, and playability.
The most popular Soundboard tonewoods are:
Spruce: Versatile and dynamic.
Mahogany: Produces woodier, warm tones with a natural compression to the sound.
Koa: Beautiful and has a very bright sound.
Cedar: A softwood with a quick response but not a great dynamic range.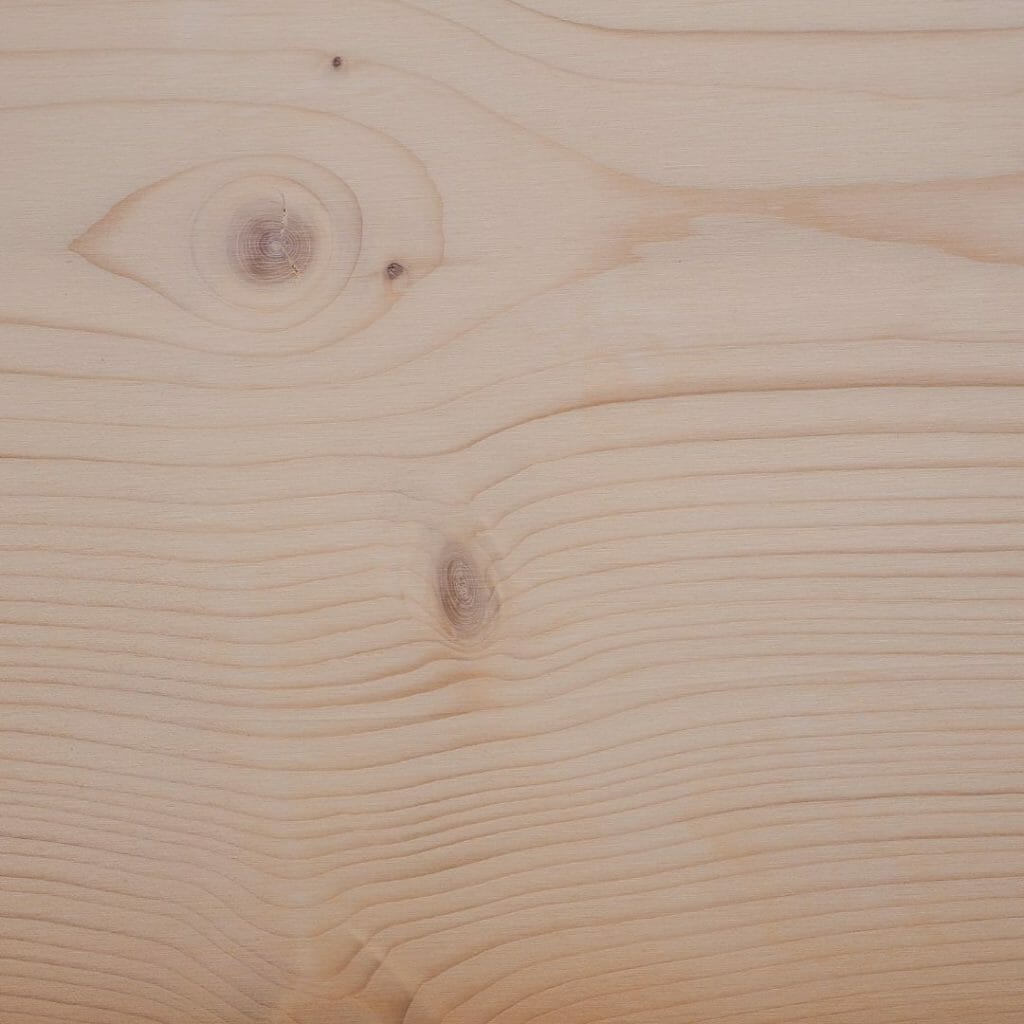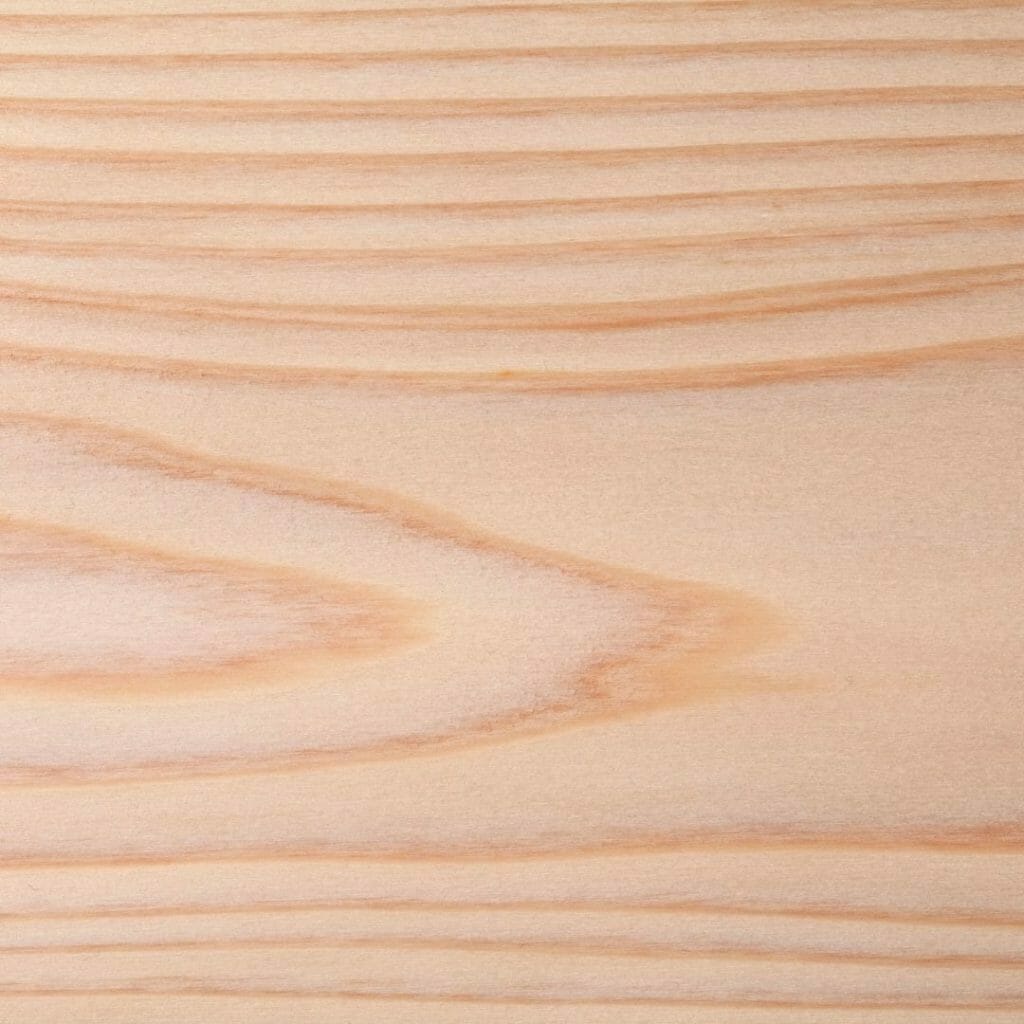 Body Wood
The body and sides of the guitar add more flavor and "seasoning" to the tone.
The most common body and sides tonewoods are:
Rosewood: Rosewood emphasizes the low and high end. Making a smiley face EQ curve.
Mahogany: Adds articulation and depth to the mid-range while helping with projection.
Sapele: A sustainable mahogany alternative.
Maple: A balanced, if not a slightly bright tonewood that has excellent projection.
Koa: Great projection and a high-end boost to the guitar's overall tone.
Walnut: An earthier version of maple that adds great sustain to a guitar's tone.
FAQ
The most asked questions about expensive guitars.
What is the nicest sounding acoustic guitar?
It depends on what you're looking for in a guitar. Some people might prefer the mellower sound of a cedar-top guitar. In contrast, others might like a spruce top guitar's crisp, dynamic sound.
One of the essential factors in determining the sound of an acoustic guitar is the type of wood used for the top. This will impact the guitar's tone the most and, depending on your taste, will make a guitar sound better or worse to your ears.
What makes a guitar worth $2000?
A few key factors can make a guitar worth $2000. The quality of construction and materials used are critical, as is the increased depth of tone and playability.
Also, acoustic guitars that get up into the 1,000 to 2,000 dollar range start to specialize in specific tones and playing styles. They aren't catering to a broad audience of buyers but to the particular wants of a guitar player.
Ultimately, it's up to the buyer to decide what they think a guitar is worth. If you're looking for a high-quality instrument that will last a lifetime, then spending $2000 on a guitar may be well worth it.
However, if you're just starting out and don't have much money to spend, a cheaper guitar may be the right option for you.
How there isn't any 12-string acoustic guitars on this list?
I did not include any 12-string acoustic guitars on my list because they are more of a specialty instrument.
However, I created a separate article titled "The Best 12-String Acoustic Guitars for Every Style in 2023" that will help you discover some great options!
To Recap
The Taylor 312ce 12-Fret is our Editor's Choice for best acoustic guitar under 2000. Its features make it worth the hefty price tag, including innovative construction and an easy playability factor.
If you're looking to invest in a pricier instrument that will last, this is what we recommend!
Editor's Choice
Taylor 312ce 12-Fret
Taylor guitars are some of the best acoustic guitars on the market

It has an easy-to-play, slinky feel that will make you want to play all day long

Taylor's Expression System 2 Electronics allows you to bring the guitar's tone to the stage

It has a beautiful, rich sound that's perfect for any style of music 
Best Value
Yamaha AC5R
All solid wood, handcrafted Japanese instrument 

Excellent value for the money 

The guitar has a warm, full, and open tone

The SRT2 pickup system is ideal for live performance
Best Vintage
Guild D-20
Every note feels like it has depth, heart, and nostalgia wrapped around it

Feel connected to your instrument more than ever before

Comes with an LR Baggs VTC electronics/pickup system that sounds fantastic for live performance

Great guitar for folk, blues, and roots music