Do you love acoustic blues music? Are you looking for a new guitar to help you hone in on that vintage and expressive tone of this great genre?
Well, It can be tough to find the right acoustic guitar for blues if you're not sure what to look for. With all the different brands, models, and features on the market, it's easy to get overwhelmed.
But this article has you covered!
I've used my 25+ years of playing guitar to put together this list of the best acoustic guitars for blues music for all budgets and use cases. I've also put together a valuable buyer's guide at the end to help you with your research, so you find the perfect guitar for you.
Let's get started!
TL;DR: My Top 3 Picks
Editor's Choice
Gibson G-00
An incredibly expressive blues guitar for a great price

A built-in player port helps you connect with your music in a more profound way

Made in the USA with an all-solid wood construction
For Premium
Gibson Acoustic 1942 Banner LG-2
Get a brand new guitar (with a warranty) that sounds like it's decades-old

Handcrafted in Boseman, Montana USA

Experience the feeling of playing and owning a true classic
For Recording
Guild M-20
The M- 20 brings the heart and soul of blues music to your recordings


The all solid mahogany design produces a more consistent, less dynamic tone that is great for fingerstyle and recording

USA-Made and designed after Guild's original 1967 acoustic guitar
Our 7 Choices for Blues Acoustics at a Glance
Table of Contents
Editor's Choice
This small-bodied, short-scale guitar packs a serious punch, thanks to its solid Sitka spruce top and walnut back and sides. The G-00 acoustic guitars from Gibson are perfect for blues players who need an expressive and dynamic guitar (especially if you play with your fingers) and won't break the bank.
Also, the player port gives you a deeper connection to your music, which is essential for the expressive styles of blues. You will be hard-pressed to find another blues guitar that compares to the G-00 in this price range.
Gibson acoustic guitars have classic looks and vintage tones that lend themselves to that old-school blues sound. However, most Gibson's can cost $2,000 and up, making them a bit out of reach for many players.
But thankfully, in 2021, Gibson released its Generation series. This series features all USA-made, solid wood acoustic guitars that are stripped-down versions of their most popular body styles.
And the Gibson G-00, which is modeled after the L-00 (a fantastic guitar for blues music), is the most affordable model in the range.
The G-00 is a short-scale, small-bodied acoustic guitar made from a solid Sitka spruce top and walnut back and sides. This tonewood combination produces a dynamic and articulate guitar that is very expressive. The small parlor guitar body style also helps keep the guitar's tone tight and punchy, which makes this a fantastic acoustic blues guitar.
Again, the Generation series from Gibson isn't flashy. There are no binding or extra appointments to make this guitar look fancy. The biggest thing that standouts in the design of this acoustic guitar series is the player port on top of the guitar.
This port adds extra projection to you as a player and makes the perceived loudness of the guitar more pronounced. If you're looking for a perfect blues acoustic guitar, having this port is an asset because it helps make the guitar resonate more through your body.
Blues is all about that feeling, and having an instrument that helps you stay connected is something you shouldn't ignore.
The G-00 is an incredible value for money (around $1,000 or under), and you're getting that classic thick and vintage tone that Gibson is known for. However, there are some things to consider before purchasing.
Some players may find that the action on this guitar may be a little high after purchasing. This can be adjusted by a simple setup, but this is a hoop you may have to jump through. Also, some users have noticed quality control issues in the guitar's build. Gibson does have a history of producing some shoddy guitars, but in recent years I have felt they've really turned things around.
Lastly, if you're looking at the best blues acoustic guitars to strum with, then the G-00 is not the guitar for you.
Suppose you're looking for a no-frills blues guitar that is expressive when playing without a pick and won't break the bank. In that case, I think that most acoustic blues players will appreciate the Gibson G-00.
Pros
Get the classic tone of a USA-made Gibson for a great price


Player port helps you feel the music you're playing more

Comes with a premium softshell gig bag
Cons
Doesn't respond well to moderate and aggressive strumming

It doesn't come with any electronics
Best for Budget
Looking for the best acoustic guitar for blues but don't want to spend a fortune? Then you need to check out the Alvarez Delta00E. This guitar is designed specifically for blues players and delivers on tone and versatility.
The Alvarez Delta00E is the perfect acoustic guitar for many blues styles, whether a beginner or a seasoned pro.
Alvarez may not have the same name recognition as Martin or Gibson. Still, this guitar brand consistently produces high-quality, innovative acoustic guitars that punch well above their weight.
If you're looking for the best acoustic guitar for blues, but don't have a grand or more to drop on a guitar, then you need to give serious attention to the Alvarez Delta00E.
The Delta00E may look like the Gibson recommendations on this list, but there is more than meets the eye to this vintage parlor-style design.
Alvarez designs its guitars with specific styles in mind and adjusts the design to ensure that the guitar meets the player's needs. The Delta00E is built for today's delta blues guitarists.
The solid Sitka spruce top with a Mahogany back and sides gives this guitar a dynamic and dry woody tone. The characteristic can be described as vintage, warm, and expressive. The small body design with pinched waste is a classic design for fingerstyle guitars. However, Alvarez has some tricks up its sleeve to make this a much more versatile acoustic guitar.
The bracing is shifted forward. This forward shifting makes the wood more resonant and makes the light to medium strumming stay articulate and musical.
Alvarez has also made this traditional acoustic blues guitar design more modern-player friendly. The mahogany neck of this guitar is a "V to C" design. This makes the open cowboy chord positions really comfortable. At the same time, as you move up the neck, lead lines, and more intricate playing become effortless.
Lastly, the Delta00E comes with L.R. Baggs VTC element electronics. L.R. Baggs, in my opinion, is one of the best manufacturers of acoustic guitar electronics and does a great job of keeping the plugged-in tone natural and organic.
While this is a beautiful blues guitar, it doesn't come without its faults. First, there's a good chance you'll need to get a professional setup on this guitar after purchasing it. You may get fret-buzzing and intonation issues with this acoustic guitar right out of the box. However, this is common with more budget-friendly guitars.
You're also not going to get the same depth of tone as other guitars on this list because it isn't an all-solid wood design.
Suppose you're looking to play blues guitar but don't want to invest thousands into your instrument. In that case, the Alvarez Delta00E is an excellent option for the budget-minded player.
Pros
This guitar is designed with blues players in mind


A great budget-friendly option that punches well above its weight

Comes with L.R. Baggs electronics, so you can easily bring your blues tone to the stage
Cons
Doesn't come with a gig bag

Will most likely need a professional setup after purchase
Best Premium
This USA hand-made acoustic guitar is expensive but worth the investment.
You won't find another acoustic guitar on the market today that compares to this one in terms of quality, looks, and tone. It's an expressive and articulate guitar that responds well to fingerstyle and strumming, making it a perfect all-rounder for any blues musician.
Out of the acoustic blues guitars on the market, there is one that ticks all the boxes for me. The 1942 Banner LG-2.
This acoustic guitar has a very colored tone. It has a muted high-end and a full midrange. It's a vintage and expressive guitar that responds well to fingerstyle and strumming. While the body shape of the Banner LG-2 does look like a parlor guitar, it's more reminiscent of a J-45 dreadnought.
The narrow waist and smaller-body size help keep the notes articulate and clear but still full sounding to where you don't get the full-blown "wooden box" tone of other small guitars.
While this USA, the hand-made acoustic guitar is expensive, the details of this guitar make it something special and worth the investment. First, the red spruce top is torrified (artificially aged) to give you a guitar that sounds like it was made decades ago.
The bracing and joints all use real hide glue (sorry vegans) and a nitrocellulose lacquer satin finish. This makes the guitar extraordinarily light and resonant while maintaining its vintage look.
Being a vintage-inspired design, the guitar does have a chunkier feel in your hand. This makes it great for players with bigger hands but could be a little uncomfortable if you are an acoustic guitar player with smaller hands.
The one big bummer about paying for a guitar for this price is that it doesn't come with any electronics or pickup system. So if you want to show off this blues guitar at your next gig, you'll have to spend more to get one installed into the guitar.
Suppose money isn't a consideration in your search for the best blues acoustic guitars. In that case, the Gibson 1942 Banner LG-2 is a guitar that will quickly become your "forever" guitar.
Pros
Exquisite attention to detail, from the hide glue, vintage Gibson logo on the headstock, and golden age tuning machines


It has a beautiful tone that is articulate, expressive, and vibey. Great for both fingerpickers and strummers

Handcrafted in the USA
Cons
It doesn't come with any electronics or pickup system

It's expensive
Best for Fingerstyle & Recording
Looking for a great acoustic guitar for fingerstyle blues playing? Look no further!
You'll love the focused punch and articulation of the Guild M-20 acoustic guitar. The tone is warm and rich, with plenty of midrange that harkens back to the guitar tones of yesteryear.
With its beautiful nitrocellulose finish and comfortable playability, the M-20 will become a favorite in your guitar collection.
Suppose you're looking for a blues guitar with an inspiring and emotive tone perfect for recording and fingerstyle playing. In that case, the Guild M-20 all solid mahogany guitar is a fantastic option.
The M-20 is a recreation of the first Guild guitar made in 1967 and is a USA-made instrument.
What makes this acoustic guitar fantastic for fingerstyle guitar playing is a combination of the body shape and the tonewoods used for the construction.
Mahogany tonewood doesn't have lots of overtones and harmonics. This helps to keep the sound of the instrument clear and articulate. Mahogany also has a "dry" sound that enhances the midrange and produces a sound full of heart.
The smaller, short-scale concert body style also helps aid the focused punch and articulation with the guitar's tone. Mahogany also has a natural compression which helps make individual plucked notes sound more consistent. This helps keep each of the acoustic guitar strings balanced and not overpowering while aiding players who might be more inconsistent in their playing.
This is also a massive benefit for recording your music. It will sound more consistent, give you more headroom, and not require less compression when mixing.
The M-20 is an incredible guitar for blues music but has downsides. First, Mahogany's dry tone can often make open cowboy chords sound dull and boxy. So while you can strum this guitar, you won't get the same complex overtones as you would with a spruce top guitar.
Also, this guitar doesn't come with any electronics, so if you want to bring your blues music from the studio to the stage, you'll have to install a pickup.
If you're looking for a vintage-styled acoustic guitar to record blues music that also excels for fingerstyle, then the Guild M-20 should be on your shortlist!
Pros
A near-perfect guitar tone for recording & fingerstyle blues playing


The beautiful and understated vintage design will turn heads wherever you play

USA-Made
Cons
It doesn't come with any electronics

It's expensive for a very niche-specific guitar
Best for Rhythm
The Gibson J-45 Standard is a great acoustic guitar for blues musicians who need a guitar that can match their big energy. It has a round, articulate midrange that doesn't get too muddy when aggressively strummed and a shorter scale length for easy playability.
The J-45 will easily become a favorite in your guitar collection with a timeless look and modern design features.
Not every blues player is looking for a small-bodied porch guitar. Some may be looking for something you can dig your pick into and get a thick sound that can fill a room.
The Gibson J-45 is a bonafide classic desert island guitar for many players. The Gibson J-45 Standard maintains the look and tone of the vintage model but includes all the modern design elements in the neck, finish, and hardware to give you the best of both worlds.
The rounded shoulder dreadnought body style and shorter-scale length give this guitar a big, articulate midrange that doesn't get too muddy like other dreadnought-style acoustic guitars.
The shorter scale length (24.75") also gives this guitar a more "slinky" playability, making playing chords and lead lines easy.
J-45s are great acoustic guitars for blues musicians who have a big voice and need a guitar that can match that energy. The Solid Sitka spruce top and solid mahogany back and sides also have a lot of dynamic range as a tonewood pair. This gives players a wide range of options to get great tones out of the guitar, from soft playing to loud strumming.
However, I find the sweet spot of this guitar is with a guitar pick in hand and strumming out 12-bar blues rhythms.
Also, this guitar comes equipped with an LR Baggs VTC pickup. In my opinion, is one of the best acoustic pickups for preserving the tone and not making your plugged-in tone sound quacky and unflattering.
There isn't much negative to say about the Gibson J-45 Standard. Like a lot of Gibson Acoustic Guitars, it tends to be out of stock, so you may have to put in a pre-order and wait a while before you can add this one to your collection.
If you're looking for a timeless and versatile guitar for blues music that is great for big voices and band settings, then the Gibson J-45 will have a place in your collection for a lifetime.
Pros
A classic guitar tone that has stood the test of time


It has a beautiful and timeless look that will be sure to inspire you each time you pick it up

Has a clear and articulate midrange that doesn't sound muddy
Cons
Because of its popularity, it can be challenging to find in stock

It's expensive
Best for Gigging
Looking for an acoustic guitar that's perfect for blues gigs? Look no further than the Takamine P3NY New Yorker.
This gorgeous little guitar has a solid cedar top that gives it a beautifully expressive sound. The P3NY is also incredibly responsive to a light touch, making it an excellent choice for players who primarily use their fingers.
Plus, the proprietary Takamine CT4B preamp does an excellent job bringing the emotional tone of the instrument through a PA or amp.
If you're a blues guitarist playing many gigs, then the Takamine P3NY New Yorker is something you should check out.
Takamine guitars is well known for making incredible stage guitars. They are the pioneers of the under-saddle guitar pickup. Their acoustic-electric guitars have fans from Bruce Springsteen, Glen Hansard, Bruno Mars, Blake Shelton, and Garth Brooks.
The P3NY is their small-bodied, parlor-style guitar. It features a solid cedar topwood, solid Sapele back, and laminated Sapele sides. The cedar top makes this guitar expressive and responsive to a light touch. At the same time, the Sapele back has good projection and natural compression that helps the tone sound open, full, and articulate.
This is a wonderful blues guitar for players who primarily play with their fingers and want to play the entire neck. If you're looking for a big strummer, the P3NY doesn't respond well to heavy strumming, so if you're looking for something you can dig your pick into, you may want to look at the J45 on this list.
The P3NY comes with Takamine's CT4B preamp and a built-in tuner. This three-band EQ has tubes to help provide a more fat and rich plugged-in tone. With this, you will get an excellent direct signal that you can rely on night after night.
The body of this acoustic guitar is both attractive and simple. This magnificent-looking instrument was made in the Takamine Japanese factory and has subtle features that give it an elegant appearance.
The open slot headstock provides a lovely classic guitar vibe, and the split bone saddle with pinned bridge system is forward-thinking in its design. The split bone aids in tuning this guitar, while the pinless system makes changing strings easy and removes the pain of losing pins while on the road.
The Takamine P3NY is a great acoustic guitar for playing blues on the road. While it may not have the same draw as a Gibson or C.F. Martin Guitars, it's a serious contender that shouldn't be overlooked.
Pros
The CT4B preamp has a beautiful and expressive plugged-in tone


The pinless bridge system is perfect for traveling musicians who don't want accessories on their guitar that are easy to lose

It comes with a hardshell case
Cons
Cedar topped guitars don't respond well to heavy strumming

For the price, you'd expect an all solid wood guitar
Best for Slide Guitar & Swampy Blues
The Gretsch G9220 is the perfect guitar for slide players and open tuning experimentation. It has a great vintage tone and aesthetic and is surprisingly well-made.
While this resonator guitar isn't for everyone because of its specific sound. But if the honky, metallic, and swampy sound is something you're after with your blues music, then the Gretsch G9220 is worth the purchase.
You can't have a best acoustic guitars for blues roundup without one resonator on the list. That unmistakable honky, metallic tone just screams swampy, delta blues.
I have to throw my hat into the ring for the Gretsch G9220 for being a fantastic resonator guitar for tone, playability, and price.
The G9220 features a laminated Mahogany wood design which helps tame the loudness. While I love the sound of all steel or brass resonators, they can overpower the singing voice with their volume, which is why I recommend the G9220 over the G9221.
Resonators are great guitars to use slides on and experiment with open tunings. You can get the Gretsch G9220 as a round neck design for traditional playing or a square neck design for laying in your lap for slide guitar.
The round neck design features a medium v-shape that can be a little daunting at first but fits surprisingly comfortably in your hand and isn't fatiguing.
Gretsch has nailed the vintage tone and aesthetic, and the quality is surprising, considering this instrument is made in China.
The one downfall of this guitar is the neck joint. Playing up past the 12th fret is challenging and impossible with a slide.
Suppose you're searching for an inspiring instrument to play slide and swampy blues on. In that case, the Gretsch G9220 is a fantastic, affordable option.
Pros
The mahogany body gives the instrument a warm, vintage tone


It can be had in a round neck or square neck design

Features Gretsch's Ampli-Sonic spider cone for a truly authentic tone with increased sustain

Comes with Fishman Nashville Resophonic Pickup
Cons
The neck joint is challenging to play past the 12th fret without a slide

It doesn't come with a gig bag
Ultimate Blues Acoustic Guitar Buying Guide
I get it; not all of my recommendations will be a perfect match for everyone. If anything, this list should help guide you towards what to look for in a good acoustic guitar for blues based on your use case.
If you still need more guidance with your research, then the following buyer's guide will help.
What kind of music do you want your blues acoustic guitar to play?
While you don't need a particular instrument to play blues, there are certain types of acoustic guitars that will help give you that sound you hear in your head.
The style of blues you gravitate towards will inform what the best acoustic blues guitars are for you.
We'll discuss two styles that are some of the most popular and recognizable for acoustic blues music, as well as types of guitars you should look at to get that sound.
Delta Blues
One of the oldest styles of blues music, Delta Blues often uses slide guitar, fingerpicking, and harmonica.
If you're looking for a guitar that gives you that swampy Delta sound, then a resonator or parlor body guitar should be what you shop for.
Country Blues
Country blues is often referred to as folk blues or acoustic blues. It's often stripped down to just a person singing with a guitar.
Country blues help inspire more contemporary artists like Eric Clapton.
Old school country blues songs will undoubtedly have that resonator or parlor sound.
However, I think for more modern country blues players, you should look for a guitar that has a slightly larger body. Something like a grand concert, or even a dreadnought, depending on how powerful your voice is.
Body Styles
The body shape of your acoustic guitar will dictate the type of sound and playing style of blues you're looking to play.
We will discuss the three most common body shapes to help you focus on the blues guitars that will help you get the sound your after.
Parlor Guitars
The sound of a parlor guitar is beautiful, delicate, and punchy. Modern-day parlor guitars can be surprisingly well-balanced and perfect for fingerstyle blues players and recording artists.
Parlors are often great couch guitars and sit-down-on-the-porch guitars.
A parlor guitar is often the kind of guitar you hear often played on old blues records.
Grand Concert Guitars
A Grand Concert is an excellent body shape for solo blues performers because of its intimate and focused tone. These guitars aren't loud and won't drown out a singer's voice.
Grand Concert's a great option for fingerstyle and light strummers but tends to "choke out" when strummed too aggressively.
Dreadnaught Guitars
Martin Guitars created the dreadnought guitar in 1916, the most recognizable acoustic guitar design to date.
If you're playing blues with a band or have a loud singing voice, you'll appreciate the extra volume and power a dreadnought acoustic will give you.
Resonators
A resonator guitar is an acoustic guitar with a metal cone in the body to help amplify the sound. This design helps produce a unique sound perfect for slide players and open tunings.
They can be made with wood or metal bodies and have a unique honky and metallic tone. They were designed to be heard over other loud instruments before amplification. However, today, their tone is still very desired for that swampy, delta blues sound.
Tonewoods
Tonewoods are the woods that are used for the guitar's construction. Next to the body style, the tonewoods will affect the tone and playability of the guitar the most.
This section will discuss the most common tonewoods you will find while shopping for the best acoustic guitars for your needs and their characteristics.
Spruce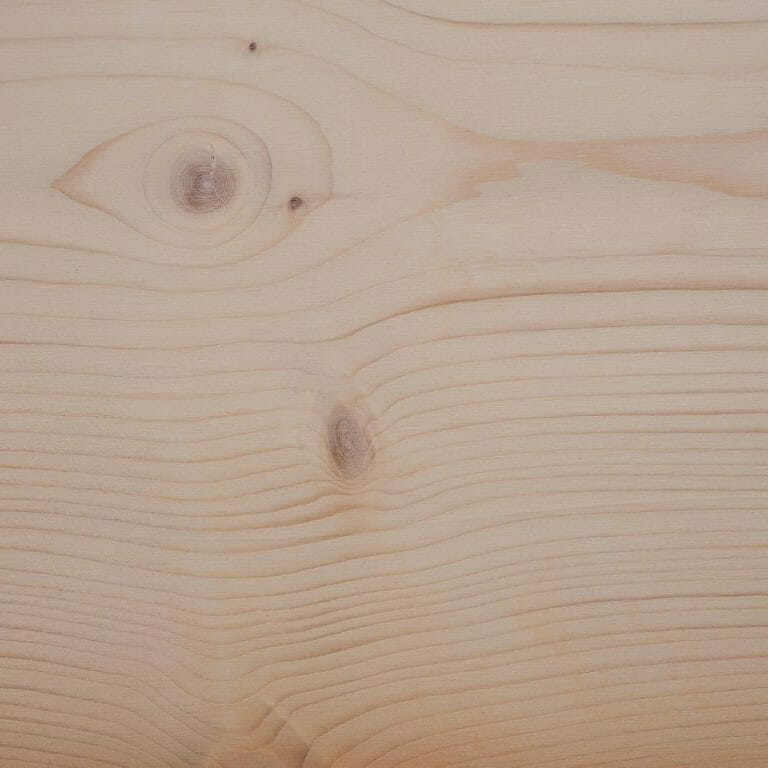 Solid spruce is the most commonly used soundboard (top wood) for acoustic guitars. Solid spruce has a wide dynamic range and sonically diverse sound with rich overtones.
Spruce suits all styles of blues players, from lighter fingerpickers to heavy-handed strummers.
Mahogany
Mahogany will often be used as the wood for the back and sides of the guitar, but it also can be excellent for the soundboard.
Mahogany has a drier, more woody sound with fewer overtones. Often this makes the guitar sound more "vintage," making Mahogany an excellent tonewood for blues.
Mahogany also naturally compresses the tone of a guitar. This reduces the dynamic range and makes a player found more even. This can benefit fingerstyle players and recording artists who desire consistency over wide dynamics for their playing.
Maple
Like Mahogany, Maple is often used for the back and sides of a guitar.
Maple helps a sound project while maintaining clarity and transparency in the tone. For this reason, maple guitars are often found on bigger-bodied dreadnoughts and super jumbos.
Maple can be a good choice for playing blues if you're performing with other musicians and you need to stand out above the music.
Cedar
Cedar is a softwood that is often used for classical guitars. It's very resonant and responds to a light touch, making them fantastic fingerpicking guitars.
However, Cedar guitars often don't respond well to picks and heavy strumming. So if you are looking for acoustic guitars for blues that can fill a room, you may want to look at a spruce top guitar.
Budget
Thankfully you don't have to spend an arm and a leg to get a great blues guitar. In fact, some excellent budget guitars have a fantastic sound for blues.
One such guitar is the Gretsch Jim Dandy. I didn't include the Jim Dandy on my list because I think the Alvarez is a better all-around option for a little more money. However, if you want to drop a couple hundred on a guitar with that old-school blues vibe, then the Jim Dandy is awesome.
However, suppose you have the budget to start looking at more high-end acoustic guitars. In that case, the options on this list will help you find your forever blues guitar for your particular use case.
FAQ
What is the best blues acoustic guitar?
The best blues acoustic guitar in price, sound, and brand reputation is the Gibson G-00.
However, if you're looking for something that is more budget-friendly, then the Alvarez Delta00E is a great value for money.
Please refer to my article above for other options for specific use cases.
What is the best blues guitar brand?
The best blues acoustic guitar brand is subjective. Because blues music is built on raw emotion, you could use any type of guitar to play it.
However, I would say Gibson Acoustic if you're looking to invest in a high-quality guitar. Gibson has the vibe, tone, and history of making some of the best acoustic guitar guitars for blues.
However, Alvarez and Gretsch have amazing budget blues acoustic guitars that are worth checking out.
Is acoustic guitar or electric guitar better for blues?
This depends on the style of blues you want to play. If you're looking for that classic, pre-war era blues, then a great acoustic guitar is what you should be investing in.
However, if you want to play more contemporary blues like B.B. King or Stevie Ray Vaughn, you should look at electric guitars.
The Bottom Line
The best acoustic guitar for blues is often not a very versatile and modern style instrument. They tend to be unique and have specialized features that make them perfect for a specific genre or style of playing.
I prefer the Gibson G-00 thanks to the excellent price tag (for a Gibson) and the fact that it has that warm vintage tone that suits acoustic blues playing so well.
If you can find one in stock (or pre-order it from a reputable dealer), you should snag one for your collection today.
Happy playing!
Editor's Choice
Gibson G-00
An incredibly expressive blues guitar for a great price

A built-in player port helps you connect with your music in a more profound way

Made in the USA with an all-solid wood construction
For Premium
Gibson Acoustic 1942 Banner LG-2
Get a brand new guitar (with a warranty) that sounds like it's decades-old

Handcrafted in Boseman, Montana USA

Experience the feeling of playing and owning a true classic
For Recording
Guild M-20
The M- 20 brings the heart and soul of blues music to your recordings


The all solid mahogany design produces a more consistent, less dynamic tone that is great for fingerstyle and recording

USA-Made and designed after Guild's original 1967 acoustic guitar